A day in the life of…
Recruitment is a two-way process. It isn't just about us finding the right people for our roles, it is just as important for you to find out whether EA Technology is right for you.
See what our people tell you about their roles and what it is like to work for us...
Sales
Hazel Surguy-Price – Head of Sales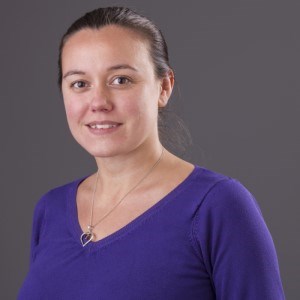 Hi, my name is Hazel and I am the Head of Sales at EA Technology. I lead a team of eleven sales executives who manage customers across the electricity network operators and industrial sectors.
At EA Technology we are lucky to have a wide range of products and propositions that we can offer our customers, this results in very rarely having two days the same. Whilst there are many challenges it is an incredibly rewarding industry to be part of especially with the new Net Zero targets and luckily EA Technology is in a fantastic position to help drive this forward together with our customers.
The company itself is a big family. Corny, I know, but being employee owned ensures every member of staff has reason to make and drive it toward success. That also stands for its employees growth and development. Over a 6 year period, from starting as a project coordinator, I have been lucky enough to have opportunities to develop myself in order to get to my current position.
Corporate & Business Services
Jackie Clarke – Quality Manager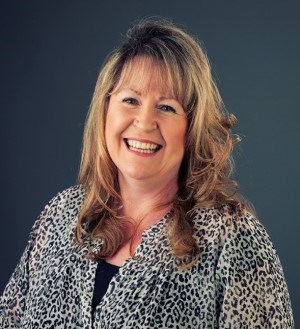 In my role as Quality Manager at EA Technology I support management in maintaining our established Quality Management System to be compliant with requirements of ISO 9001:2015 and to other applicable requirements, ensuring all documented information is established and maintained throughout the organisation. By working to this quality standard, we target best practise throughout the company and work to ensure that we provide a service that meets and hopefully exceeds customer expectation.
Welcoming new starters and providing the fundamental working knowledge of how we operate our Quality Management System is an important part of my job as it highlights individual responsibilities within the QMS and actively encourages participation.
My day-to-day work is very varied and can include internal audit work to ensure all parts of the business are operating effectively within the QMS. I also deal with the external independent audits of the company which involves planning to ensure that the audit runs smoothly and arranging appropriate meetings between the auditor and relevant members of staff. My role in the external audit involves meeting with the auditor, agreeing their audit plan, discussing any issues that we or the auditor may have and reviewing and agreeing the audit findings and report. I will then monitor progress against any issues that the auditor may raise. Other tasks include ensuring our Quality Policy and Objectives are regularly reviewed, monitoring and administering the company Representation and Complaints Procedure and meeting with the management team regularly to review all aspects of the Quality System.
I have recently celebrated my 32nd anniversary of working at EA Technology. During this time, I have had many opportunities to train, develop and progress and have had the pleasure of working with the most fantastic, knowledgeable, and influential colleagues and friends during this time. The opportunities and training provided to me have enabled me to expand my knowledge and develop skills that have supported me in my current role and more importantly help me to support others.
Operations
Ramiz Ahmed – Head of Monitoring Services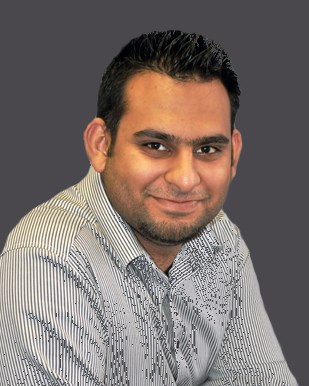 I am Head of Monitoring Services at EA Technology. My team is responsible for looking after a wide range of Condition Monitoring Service Propositions offered by EA Technology. This includes, partial discharge monitoring via Astute HV Monitoring Services, Lightning Location & Alarm Service, Low Voltage Network Monitoring using Alvin Reclosers and our ground-breaking product, VisNet Hub.
All of the services mentioned above are 24/7, 365 days a year, so essentially a day in the monitoring services team never really ends.
However, a typical day for myself (and most of my team) starts by catching up on all the alerts/notifications received during the pervious evening. We have various automated algorithms, and software that allow us to prioritise what events/systems need attention and in what order.
As most of the team gets busy with providing LV fault location analyses and getting in touch with customers regarding PD issues, I usually turn my focus on the long-term stuff.
At any one point, monitoring services team is involved in at least 10 long-term, large-scale, complex projects with various stake-holders, and everyone needs an update on what the systems are doing. Depending on the day of the week, I will have various internal and external meetings, these would be internal product/service development meetings, new quotes/proposals, customer update meetings etc.
Over the last 10 years, I've worked with various teams within EA Technology, this puts me in a unique position to be able to discuss ideas and provide support to other parts of business. So if needed, I would answer technical queries/questions from other engineers and sales team.
All this is done whilst also managing a team of brilliant engineers who continue to support and further develop the service offerings we provide to our customers, day in and day out. You get to learn a lot by exchanging ideas and experiences, and the meaning of team-work.
In conclusion, no one day at EA is the same. The breadth of exciting projects and propositions we deliver to our customers ensures there is never a dull moment. There is always something new to learn, new ideas to discuss, and new problems to solve, be it for a customer providing electricity to a large part of UK population, to a single engineer working on an offshore platform in the North Sea.