Over 1,000 Lightning Strikes Recorded in Seaside Town
---
20 June 2019

EA Technology
2019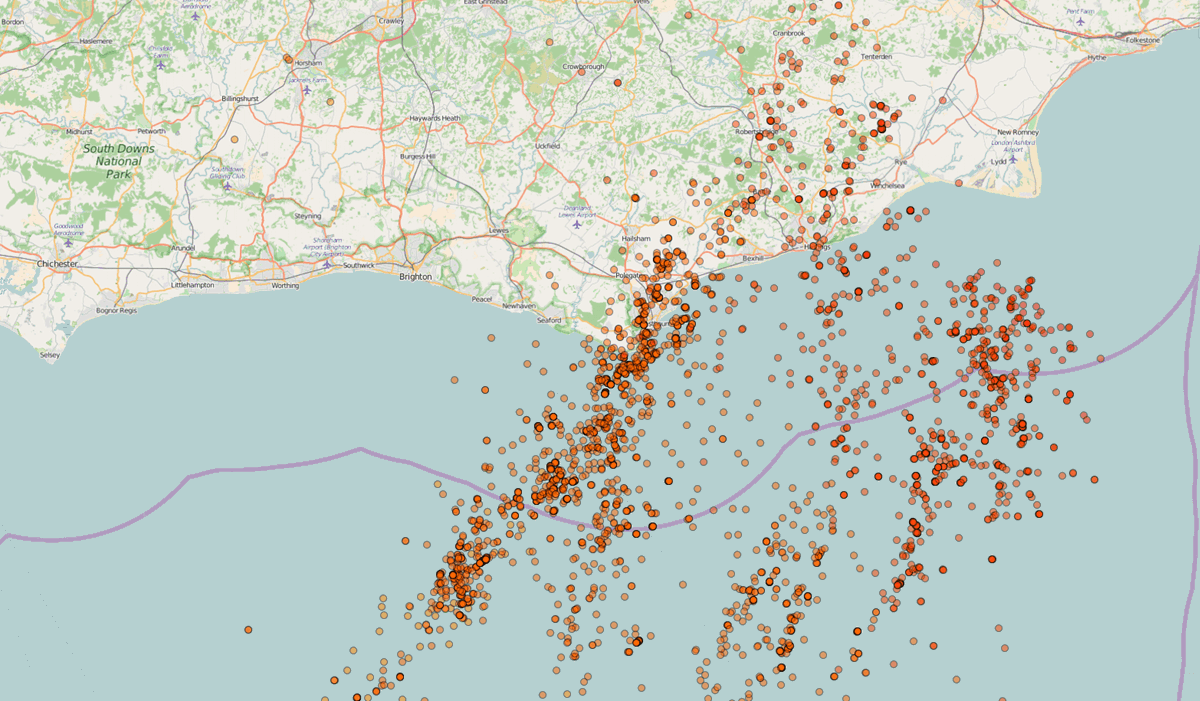 Over 1,000 lightning strikes were recorded in just one hour on 18th June in the East Sussex seaside town of Eastbourne.
Our Lightning Location System recorded a total of 1156 cloud to ground strikes between 10pm and midnight, and within a 25km radius around Eastbourne, with 45 strikes having a strength of over 40,000Amps, 2 strikes over 80,000Amps.
Our Lightning Location System is part of our Lightning Protection and Location services, providing expert advice for the most cost-effective method of protecting assets during electrical storms.
At EA Technology we can offer a Live Display of a lightning strike on a web-based Display system as shown in the image detailing the Eastbourne lightning strikes. This feature shows customers lightning strikes across the country in real-time with the ability to distinguish between cloud to ground and intra-cloud lightning strikes.
We also have a Lightning Alarm System which, using statistical studies based on previous lightning strikes in the area, provides warnings of approaching storms as well as all clear notifications once the danger has passed.
The Lightning Alarm System ensures the safety of staff and assets and reduces production down-time by allowing customers to see the approach of a lightning strike or storm, such as the one in Eastbourne, before it has arrived, to see its predicted path and follow its progress.
EA Technology also provides both Lightning System auditing and reporting.
Our Lightning System Auditing service determines your facility's risks of lightning strike and assesses and recommends Lightning Protection Systems to establish their effectiveness against a lightning strike.
Our specific strike reporting service details information on strikes in certain areas that may have affected a customer who is then wanting to report on the incident.
You can find out more Lightning Protection and Location services on our webpage, here.