A day in the life of Paul Barnfather
---
04 May 2021

EA Technology
2021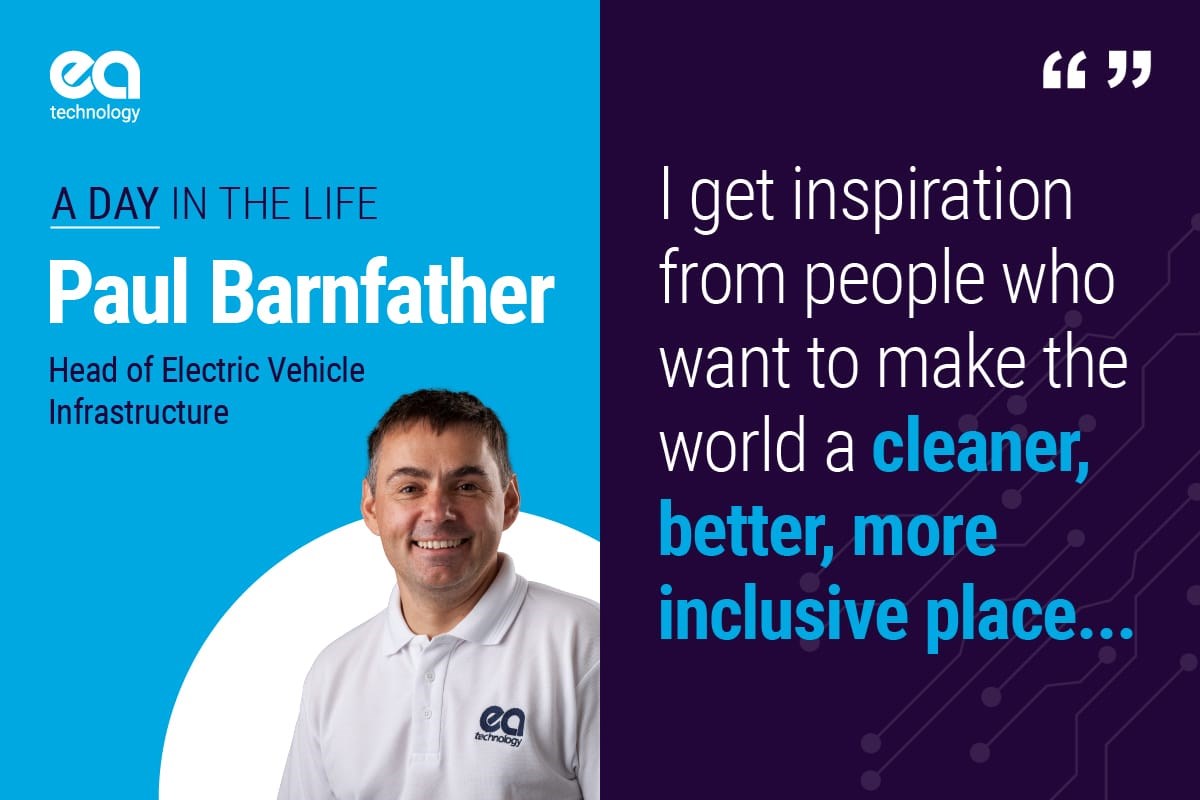 My name is Paul Barnfather and I lead the team that develops and deploys EA Technology's solutions for low-cost electric vehicle charging infrastructure and connections. I work closely with electricity network operators, developers, local government, senior asset managers, practitioners and regulators to try and make sure that electricity networks are ready for a low-carbon future.
It fantastic to be working in such an exciting and dynamic sector. The electrification of transport is happening fast; it's a struggle to keep up, sometimes!
For me the best part of my job is that I get to work with knowledgeable, passionate people every day. I never stop learning – and that's what makes it such fun.
I get inspiration from people who want to make the world a cleaner, better, more inclusive place. But I'm no dreamer. Achieving net zero will be a colossal challenge – and ensuring everybody benefits will be even harder. But I do know that it can be done, and that there will be benefits for many generations. I hope, in my own small way, that I can make a difference...