26 May 2021

Adrian Vinsome
Software Solutions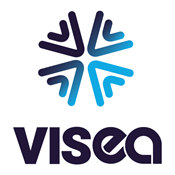 EA Technology has been developing software to solve engineering problems since the earliest days of computing.  We first produced design, analysis and cable routing programs in the early 1970's, long before the first personal computers appeared.
Since then, the software and algorithms have been continually updated and amended to keep pace with current understanding and working practice.  The original DEBUT program, for example, was rewritten first for personal computers running MS-DOS in the early 1980's, and then as WinDEBUT so that it would run under the successive versions of the Microsoft Windows operating system.
Our current development focus is to deliver world-class solutions to our customers using Software-as-a-Service (SaaS) web-based applications. SaaS applications take the software off the desktop and put it into the Cloud. Users only need a web browser to access the program, and as the software is hosted remotely they'll receive the most up-to-date version automatically every time they access it without having to install updates or patches on their computer.
Since SaaS applications only require a web browser for their user interface they can run on a wide variety of devices, and they also offer other advantages such as scalable storage and processing power, centralised file management and automatic backups.
In order to give the best possible user experience we have developed a framework for our SaaS applications that give stable performance with a familiar look and feel. Software that meets our design guidelines using this framework is branded as part of the EA Technology | Visea family – your assurance that you are using software built on state-of-the-art technology that works exactly as you expect, giving the results you need.
All Visea applications can be accessed through the Visea User Portal is coming soon.