The CableData® Monitor (CDM) is EA Technology's ground-breaking cable monitoring instrument providing 24/7 monitoring of cables.
The comprehensive recording and analysis of cable PD levels provides asset managers with a level of information on the condition of their cable assets to a much greater degree than previously possible. It is an on-line system which means it measures the PD when the cable is energised at normal network voltage and under normal operational load conditions, rather than requiring disconnection and energising with a separate HV test supply and no load.
The CDM is a distributed cable PD monitoring system consisting of a central Hub system and one or more distributed Nodes and sensors. It is therefore scalable and can be used on both small and large cable networks The Nodes detect and measure PD activity and then send the captured information back to the Hub where it is processed and stored.
EA Technology access the stored data via a remote communications connection (typically via a dedicated 3/4G router over the mobile phone communications network) in order to perform the analysis. As this is usually a stand-alone network, there is no cyber security risk to the client's own internal network as there is no physical connection between the two.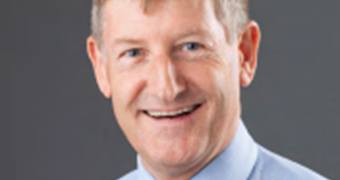 David Russell
UltraTEV Product Manager

Get in touch
Thank you for your interest in EA Technology. You can request information or a free callback by clicking the link below. One of our experts will be in touch with you shortly.
Enquire Now