Lightning Location Service
Track and record lightning activity before it affects your assets.
Get an idea of the current lightning activity over your area thanks to our heat map.
The Lightning Location Service provided by EA Technology in partnership with Météorage plots lightning strikes in real-time, providing vital information for asset managers and safety warnings for personnel.
The live real-time system clearly distinguishes between inter-cloud and cloud-to-ground strikes and allows for the overlaying of networks to observe possible dangers to networks in real-time. With fifteen sensors in the UK and Ireland, more than 98% of strikes are detected across the UK and Ireland with a median location accuracy of 100m.
Available Services
Live Display(Observation) shows lightning activity in real-time. Functionalities include the creation of alert areas and display network information. Includes the one-hour prediction of a storm's location and severity
Alarm Service – receive real-time information on confirmed storm risks and take all the necessary steps in time to ensure the safety of assets and people. Receive alarm messages as soon as the lightning activity is detected around your site and watch the advance of the storm, implementing your safety and operational procedures. Receive an end of alarm message once the risk has passed so normal activity can resume
Strike Survey (Maps Survey and Web Survey) – access to information on the presence, or not, of lightning strikes at a given time
and place
Remote Counter – ideal for remote sites such as wind farms. Receive a map of lightning strikes on and around a defined site, allowing you to check and maintain sites after any lightning activity
Statistics - Evaluate the extent of lightning activity at a site or in a zone. Identify any disparities and lightning corridors for a site, a zone, a department, a region, etc.
Benefits
Protect personnel at risk in tall structure or exposed areas
Protect personnel against serious injury and loss of life
Deploy repair crews to threatened areas in advance, to reduce downtime
Analyse lightning-related damage for insurance claims
Allow asset managers to plan for approaching electrical storms
25 years of historic lightning data can be used to assess the level of risk in specific areas to assist in the design and implantation of appropriate lightning protection measures
Features
Proven detection efficiency exceeding 98% of strikes in the UK and Ireland
Proven median location accuracy of less than 100m for UK and Ireland, with many strikes located to within 100m of the actual location
Relays data to subscribers in real time
Stores over 25 years of lightning data for forensic analysis and to identify areas at high risk
Download our key documents below: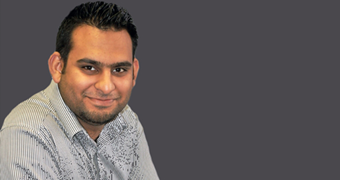 Ramiz Ahmed
Head of Monitoring Services

Get in touch
Thank you for your interest in EA Technology. You can request information or a free callback by clicking the link below. One of our experts will be in touch with you shortly.
Enquire Now
---