ALVIN® Guard detects faults before they happen.
The ALVIN Guard  is an LV Monitor providing early detection of faults to support a proactive approach to network and fault management.
It does this by identifying pre-fault events before a loss of supply occurs and capturing data on the activity that is later used in the predictive work.
Using the minimum of sensors, the Guard is capable of identifying the feeder way & phase(s) that is the source of the activity, thus enabling further proactive fault management i.e. find and fix before fail.
Features
ALVIN® Guard Features
Real Time monitoring
Monitors & measures up to 8 LV Currents
Self Powered
Suitable for live installation
4G Communication
User Interface via Web Application
Functionality
Pre-fault detection
Pre-fault location
Cable condition
Volts and Amps
Web Application
The EA Technology | Detect User Interface provides the necessary visualisation required to manage your fleet of Guards.
Geographical representation of equipment status
Dashboard display for Alarms and Events
Historical views of previous Alarms and Events status
Search and filter functionality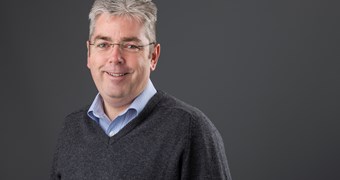 Chris Lowsley
LV Product Manager