Aerial Inspection of Overhead Line Assets
EA Technology can undertake a complete airborne service for the inspection and management of power lines, providing a comprehensive breakdown of the condition of each tower.
EA Technology pioneered the use of digital still photography for the inspection of overhead line assets in the early 2000s.  We are proud that our services have become the benchmark for the industry, and after completing the aerial inspection of more than 40,000 assets across the UK and ROI we are the leading service provider of detailed overhead line condition assessment.
Benefits
Inspects your network in a safer, quicker, more comprehensive and cost-effective way than conventional foot patrols and climbing inspections
A flexible approach utilising helicopters and foot patrols can be offered to deliver the most balanced solution incorporating time efficiency, cost-effectiveness and quality.
Uses a standardised and consistent method for objective condition assessment
Produces a permanent photographic record for regulatory, legal and auditing purposes
Delivers a written summary report which facilitates objective prioritisation of maintenance and remedial work using Health Indices
Enhances strategic planning and investment decision making by providing tailored information to feed into EA Technology's Condition Based Risk Management (CBRM) process, or any similar asset management tool
Features
Permanent, detailed, GPS-tagged photographic records of assets
Includes expert analysis and user-friendly management reports
Creates Health Indices to enhance maintenance and replacement planning
Use of a Helicopter Observer can also obtain important ESQC information during the same patrol
Maximum information from a single visit
An airborne Electricity Tower Condition Assessment is a consistent and reliable means of obtaining and capturing all the information you need in one visit, avoiding the need for costly separate visits such as:
Safety and security foot inspection (e.g. signage and anti-climb guards)
Routine climbing inspection
Detailed refurbishment climbing inspection
What's more, an airborne inspection avoids the need for network isolation and HV Switching.
The Cost-effective Solution
The Aerial Inspection Service overcomes the limitations of traditional foot patrols by combing the skills of a trained visual observer with those of a cameraman recording high-resolution photographs, to give the asset manager a detailed, expert and verifiable assessment of each tower. EA Technology experts examine all collected data and images following the flight and with the ESQC Regulations in mind, make suggestions on where preventative maintenance should be targeted.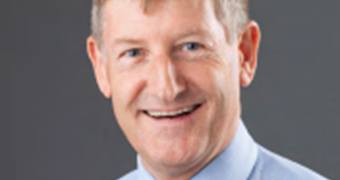 David Russell
UltraTEV Product Manager

Get in touch
Thank you for your interest in EA Technology. You can request information or a free callback by clicking the link below. One of our experts will be in touch with you shortly.
Enquire Now
---