Sharing our experience of supporting the UK Electricity and Telecom Industries with the inspection and condition assessment of utility wood poles.
EA Technology utilises several instruments and tools for the inspection & assessment of wood pole degradation and decay (including microdrills, borers, etc) and also manufacture an instrument known as the Pole Ultrasonic Rot Locator (PURL).  The PURL has been developed and refined over many years.  It is an easy to use and rugged hand-held instrument using ultrasonic techniques to detect and locate rot in utility wooden poles.  With the use of accompanying software, a cross-section of the pole can be produced and the residual strength of the pole calculated.
Benefits
Clients can expect to gain the following benefits from an EA Technology survey:
A detailed condition assessment of each wood pole, describing the location, significance and severity of any decay detected
Recommendations based on the condition of each pole regarding suitability for climbing, or required refurbishment
Poles in good condition can be protected from future decay at the pole base by installation or re-charging of Boron Rods/Paste.
The results of the inspection work presented in a clear, useable format that can be easily audited, and incorporated within existing work management processes
The written documentation can be used as evidence that a thorough inspection has been carried out.  Clients can be confident regarding which poles are in a suitable condition to climb.
EA Technology utilises experienced engineers who are fully qualified for pole climbing and working from heights, should climbing be required.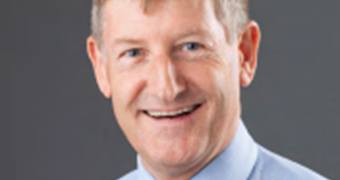 David Russell
UltraTEV Product Manager

Get in touch
Thank you for your interest in EA Technology. You can request information or a free callback by clicking the link below. One of our experts will be in touch with you shortly.
Enquire Now
---