Project: Western Power Distribution - Electric Nation
13 March 2017

EA Technology
Projects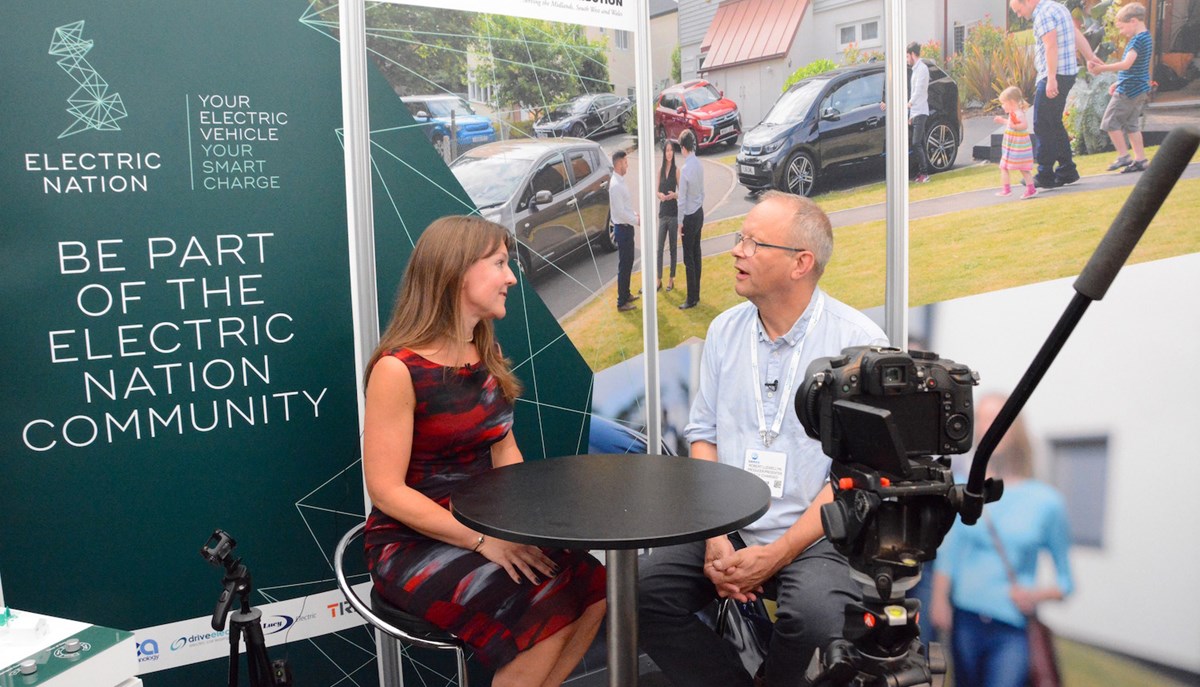 WPD's Electric Nation Project
Your Electric Vehicle – Your Smart Charge
Overview
Electric Nation is the customer-facing brand of CarConnect, a Western Power Distribution (WPD) and Network Innovation Allowance funded project. WPD's collaboration partners in the project are EA Technology, DriveElectric, Lucy Electric Gridkey and TRL. The project started in April 2016 and will run for three and a half years.
Electric Nation is the world's largest electric vehicle (EV) trial, and is revolutionising domestic plug-in vehicle charging. By engaging up 500 – 700 plug-in vehicle drivers in trials, the project is answering the challenge that when local electricity networks have 40% – 70% of households with electric vehicles, at least 32% of these networks across Britain will require intervention. Electric Nation is pioneering our electric future.
EA Technology's role in the project is to:
Develop and deliver an electricity network modelling tool that will enable WPD to identify which parts of their network are susceptible to EV loads and to assess solutions to avoid network reinforcement works.
Develop a method for monitoring the effect of EVs on low voltage networks that will inform the network modelling tool development.
Support recruitment through strategic marketing and manage a mass-market customer trial to prove the technical/economic viability of EV/vehicle to grid demand control to avoid or defer network reinforcement.
What is the project doing?
The Electric Nation project is developing and deliver a number of smart charge solutions to support EV uptake on local electricity networks. A key outcome will be a tool that analyses EV-related stress issues on networks and identifies the best economic solution. This 'sliding scale' of interventions will range from doing nothing to smart demand control, from taking energy from vehicles and putting it back into the grid, to traditional reinforcement of the local electricity network where there is no viable smart solution.
The development of the project deliverables is being informed by a large-scale trial involving EV drivers that will:
1. Expand current understanding of the demand impact of charging at home on electricity distribution networks of a diverse range of plug-in electric vehicles – with charge rates of up to 7kW+, and a range of battery sizes from 20kWh to 80kWh+.
2. Build a better understanding of how vehicle usage affects charging behaviour.
3. Evaluate the reliability and acceptability to customers of controlling the demand for electricity/taking energy from vehicles and putting it back into the grid.
Our approach
EA Technology has adopted a deployment strategy that puts the customer experience at the heart of its approach:
Strategic marketing to engage potential trial participants at point of EV sale or lease; ease of trial application through dedicated website and ongoing communications to manage customer expectations every step of the way
Test rig at EA Technology's headquarters at Capenhurst, near Chester, to demonstrate and address any issues with the demand control technology on EVs and associated algorithms ahead of rollout to customers
Pilot installations of smart chargers prior to installation in customers' homes to fine tune the process at 'friendly' sites, to mastermind solutions to minimise participant disruption
Customer engagement surveys tested on 'friendly' participants ahead of rollout to ensure that they worked as expected and were easy to follow and understand
A smart charger installer workshop was delivered to disseminate the learning from the pilot installations and to clearly communicate the project requirements, to reduce installation time and head off issues with customer installs.
Trial recruitment
Recruitment to the project's trials is well underway. Visit www.electricnation.org.uk if you live in the South West, South Wales or Midlands and are thinking of either buying or leasing an electric vehicle (including plug-in hybrid). You may be entitled to a free smart charger if you register and are eligible to take part in this ground-breaking trial.
Benefits to Distribution Network Operators and UK plc
EA Technology has a robust track record of delivering innovation technology projects in the low carbon arena and brings 50 years' engineering experience to its clients.
The Network Assessment Tool delivered by EA Technology under Electric Nation will enable all Distribution Network Operators to define the best economic solution to manage EV uptake on their electricity networks, with significant savings to customers anticipated.
The learning through the customer research element of the project will support refinement of demand control solutions to benefit UK plc on mass roll out of EVs and potentially Government mandated smart or managed EV charging.
The exceptional project marketing, PR and learning dissemination approach is already reaping benefits:
EA Technology is winner of the coveted Northern Automotive Alliance Marketing Award for the Electric Nation launch and associated marketing collateral, including website, which has resulted in exceptional project exposure and catalysed trial interest
Dissemination of the project aims, deliverables and learning through frequent expert speaker appearances at national events to raise the project profile and share learning
The results of Electric Nation will be of interest and will be communicated to the GB energy/utility community, to UK government, to the automotive and EV infrastructure industry and to the general public.
To find out more about the Electric Nation Project, contact us:

Get in touch
Thank you for your interest in EA Technology. You can request information or a free callback. One of our experts will be in touch with you shortly.