Safer, stronger,
smarter networks
Our mission
---
To promote the development of resilient, accessible, low cost energy networks globally, accelerating the transition to energy decarbonisation.
A World Leading Expert
We are passionate about effective Asset Management and provide our customers with award-winning diagnostic instruments, skills training, technical services and expert consultancy – designed to help them meet their business objectives.
Our innovative work on developing smart grid solutions has helped many Distribution Network Operators as well as the industry in general begin to understand, plan and implement practical solutions to future networks.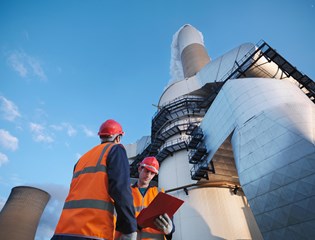 What our clients have to say

EA Technology are good at listening to customers' concerns – they are prepared to go the extra mile and bend over backwards to solve problems. There is a genuine intellectual/scientific concern for the customer's problems. Great innovation where customer needs are paramount.
Mary Black
Northern Powergrid
EA Technology's key strengths are technical knowledge, experience and coming up with innovative solutions.
Landel Johnston
Scottish & Southern Electricity Networks

The project has brought benefits in securing data, by analysing and linking multiple applications such as GIS, Scada and others.
Nikola Bogunović
Head of Department HEPD ODS and Martina Biondić, Head of territory units, HEP ODS
Our sectors
Recognised as a world-leading expert in its field, we work collaboratively with partners across the energy, utilities, infrastructure and associated sectors.
Our global reach
Explore our locations and find our contact information