EA Technology's mission is to promote the development of resilient, accessible, low-cost energy networks globally, accelerating the transition to energy decarbonisation.
EA Technology's talented team has exceptional experience in key decarbonisation sectors such as:
Positioning us well to lead, collaborate and advise on projects aimed at net zero carbon emissions whilst satisfying the energy demand on a sustainable, productive and competitive basis.
Evidenced through The Invest Net Zero Cheshire Project, which was devised to assist the region in meeting its targets by accelerating industrial decarbonisation.
Invest Net Zero Cheshire is bringing capital investment in infrastructure, energy generation, distribution, storage, control systems, and related products and services to the region. It provides a strategy to secure, low carbon, affordable energy, whilst simultaneously supporting energy intensive industries.
The local Ellesmere Port industrial region faces very significant challenges in meeting the UK government's legal commitments to reducing industrial CO2 emissions, providing opportunities for external investment to decarbonise industry and create more jobs from further renewable and low carbon schemes. This first-of-its-kind scheme is delivering a blueprint for unlocking capital investment to achieve a net zero carbon industrial cluster in Cheshire.
This scheme provides a roadmap of investment to 2030, supporting a holistic and cost-effective transition to net zero and improving the region's competitive position.
EA Technology's role in this project was to review and verify the technology solutions and model the impact on the local electricity network.
Visit http://investnzcheshire.co.uk/ for more details.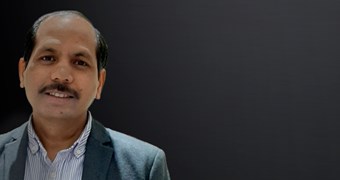 Yogendra Vashishtha
Head of Future Networks

Get in touch
Thank you for your interest in EA Technology. You can request information or a free callback. One of our experts will be in touch with you shortly.
---