LV Visibility and Monitoring
Delivering Network Visibility - A collaborative platform for DNSP, community groups, and others.
Getting the most out of Low Voltage networks by turning raw data into actionable insights.
As we continue on our transition to a Clean Energy Future, data, particularly from the low voltage network, is proving a key enabler. This data is critical for selecting the optimal locations to site distributed energy resources such as rooftop solar PV, EV chargers and battery storage, as well as other network connection requests.
EA Technology in partnership with Western Power Distribution (UK) trialled and proved an innovative low voltage visibility and monitoring solution in the development of the Open LV project.
This technology provides a new, open and flexible solution (LV-CAP®) that not only provided the DNSPs, community groups and the wider industry with data from the LV network, but also enabled these groups to develop and deploy apps within LV substations through a common hardware platform (VisNet Hub).
The Project demonstrated how the VisNet Hub can benefit the local electricity network by:
Monitoring the network
Performing calculations on the data received locally, reducing data transmission requirements
Calculate real-time updates on the state of network assets, including remaining local capacity
Predict the future status of the network based on historical performance
Enact changes to the local network in response to current and predicted network status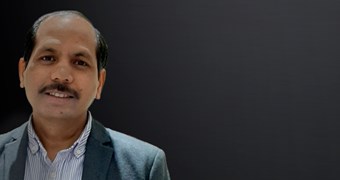 Yogendra Vashishtha
Head of Future Networks

Get in touch
Thank you for your interest in EA Technology. You can request information or a free callback by clicking the link below. One of our experts will be in touch with you shortly.
Enquire Now
---