CableSniffer2™ "does what it says on the tin"
---
17 January 2017

EA Technology
2017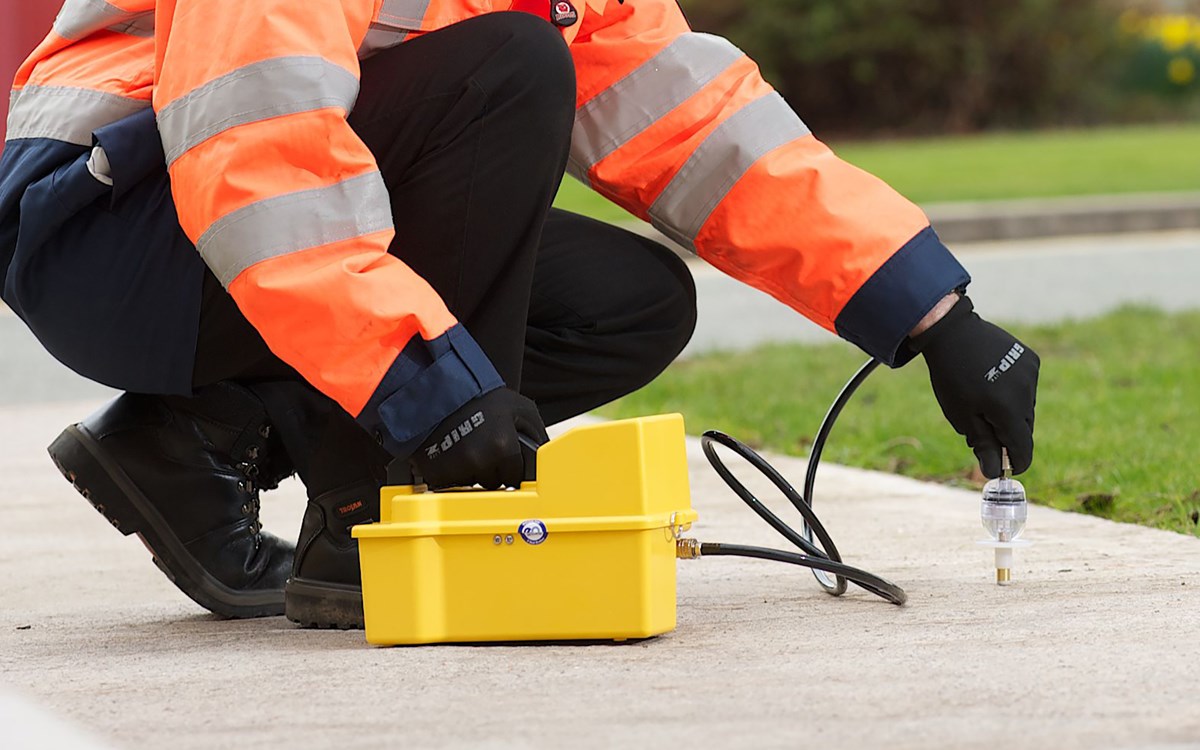 The CableSniffer2™ was originally introduced at the 18th International Conference on Electricity Distribution in 2005 hosted by CIRED. CIRED are the leading forum where the Electricity Distribution Community meets.
More recently, the CableSniffer2™ was awarded an 2014 IET Innovation Award held in London on Wednesday 19th November.
Back in 2004, Colin said "it typically costs £600 to £1000 ($1088-$1813) to dig each hole, so a CableSniffer2™ unit can easily pay for itself in a single day. Operators who currently have to dig many holes each year to locate underground faults can make significant cost savings. CableSniffer2™ has proved so sensitive that we can virtually guarantee 'no reading, no fault' on fresh faults, with a very good chance of locating older faults." Read the complete press release at PEI Power Engineering International.
Below Colin shares his memories.
"I started life at EA Technology in 1991 and quickly found that by asking my customers what their main issues were with locating cable faults, a common theme immerged:
Service Disruption
Costs
Regulatory Penalties
So I set to work and with the help of our talented scientists and power engineers, we came up with the simple idea of an instrument that could literally sniff out cable faults. We eventually called this the CableSniffer2™, an instrument which, as they say, "does what it says on the tin"!
For the uninitiated, the CableSniffer2™ is now considered to be a revolutionary instrument in locating faults in underground cables… and fast. Instead of having to rely on excavations with "cut and test", it samples and analyses the gases emitted when cable insulation starts to break down via a series of very small holes. The highest concentration of gases are found directly above the cable fault.
What makes this exciting is that cable faults can usually be located in under an hour and to an accuracy of a few centimetres!
This diagram easily explains the concept:
On average it's possible to save 50% on the costs of fault location and re-instatement and of course, an even bigger saving where there are regulatory penalties for disruption.
Watch our CableSniffer™ Video
I was especially proud when we won the Award for Power/Energy at the IET Innovation Awards in London. I'm prouder still because to date, all six of the UK's electricity distribution companies have equipped their engineers with the CableSniffer2™.  If that were not enough, over 2500 are currently in service throughout the world.
John Morea, Director of Engineering, Scottish and Southern Energy recently said, "The CableSniffer2™ means quicker restoration of service for our customers and far fewer holes in the road, with the added bonus of major cost savings. It's a classic win-win solution for everyone concerned."
Not only is all of the above a huge compliment to EA Technology and our talented staff but I've also taken the achievements of the CableSniffer2™ as a personal compliment. For me, it means that I have made my mark in a company that I have very much enjoyed working for.
Next time you use a CableSniffer2™, think of me!"
EA Technology would like to thank Colin for sharing his memories of the CableSniffer2™.
Find out more about our CableSniffer2™