Creating Safer, Stronger, Smarter Networks for our Customers
EA Technology's mission is to promote the development of resilient, accessible, low cost energy networks globally, accelerating the transition to energy decarbonisation.
EA Technology is a specialist in asset management solutions for owners and operators of electrical assets. Headquartered in the UK, our operations and customers are global with four regional offices around the world. We originated in 1966 as a ground-breaking research and development organisation serving the electricity industry.
We are committed to providing our customers with innovative products and services, consultancy and training which deliver tangible benefits for their businesses enabling them to create safer, stronger and smarter networks for today and the future.
We work with many clients on a long-term basis to safeguard their power networks. We can advise on strategy and implementation solutions using a range of products, providing an ongoing service to ensure the reliability of equipment, together with highly trained customers' staff in specialist areas. Our software helps our customers to manage their assets to achieve maximum life and reduce costs.
Our Values
EA Technology operates in a way consistent with a set of well communicated and rehearsed corporate values which are part of the fabric of our organisation. Our values define what kind of business we are, what it's like to work for us and what customers can expect from us.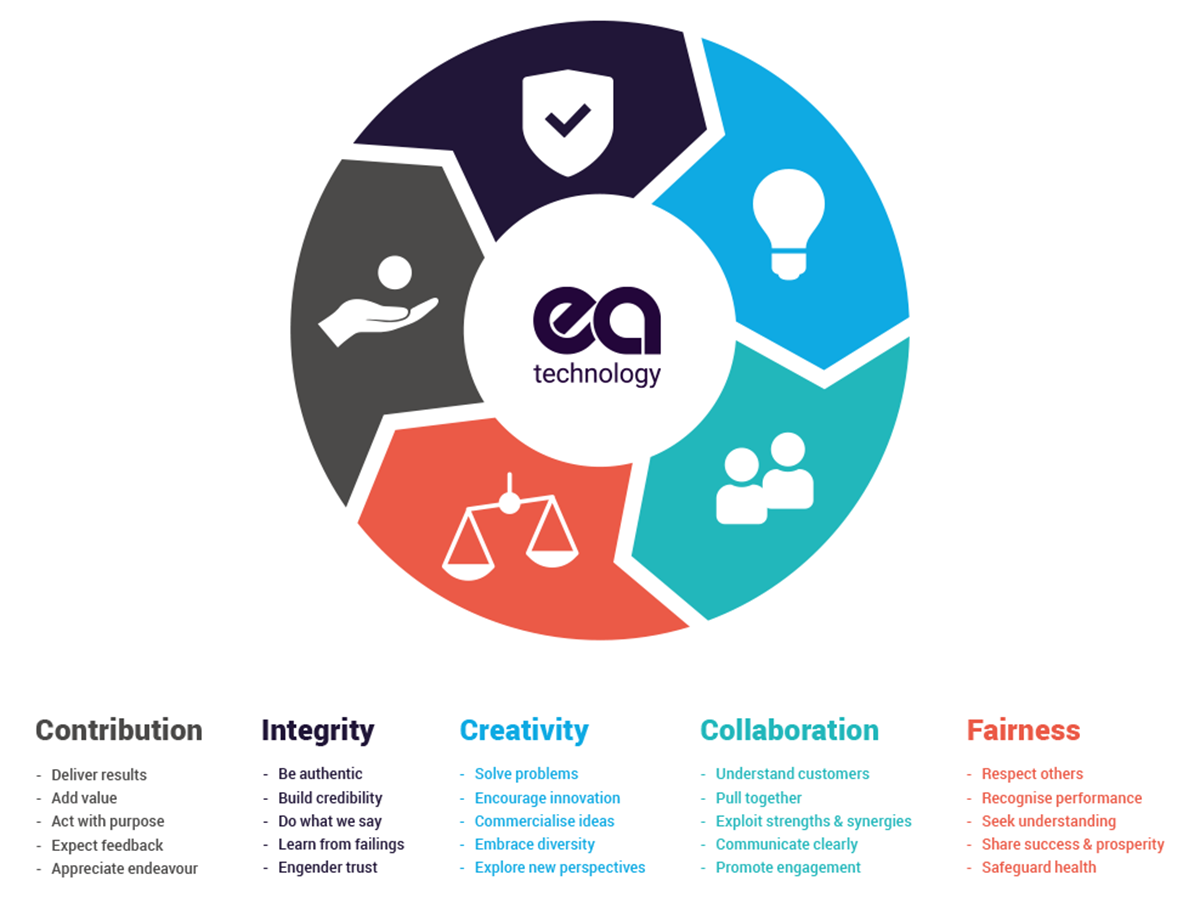 Deliver results
Add value
Act with purpose
Expect feedback
Appreciate endeavour
50 years of power innovation