EA Technology marks 10 year growth in Australia and Asia Pacific
---
11 February 2019

EA Technology
2019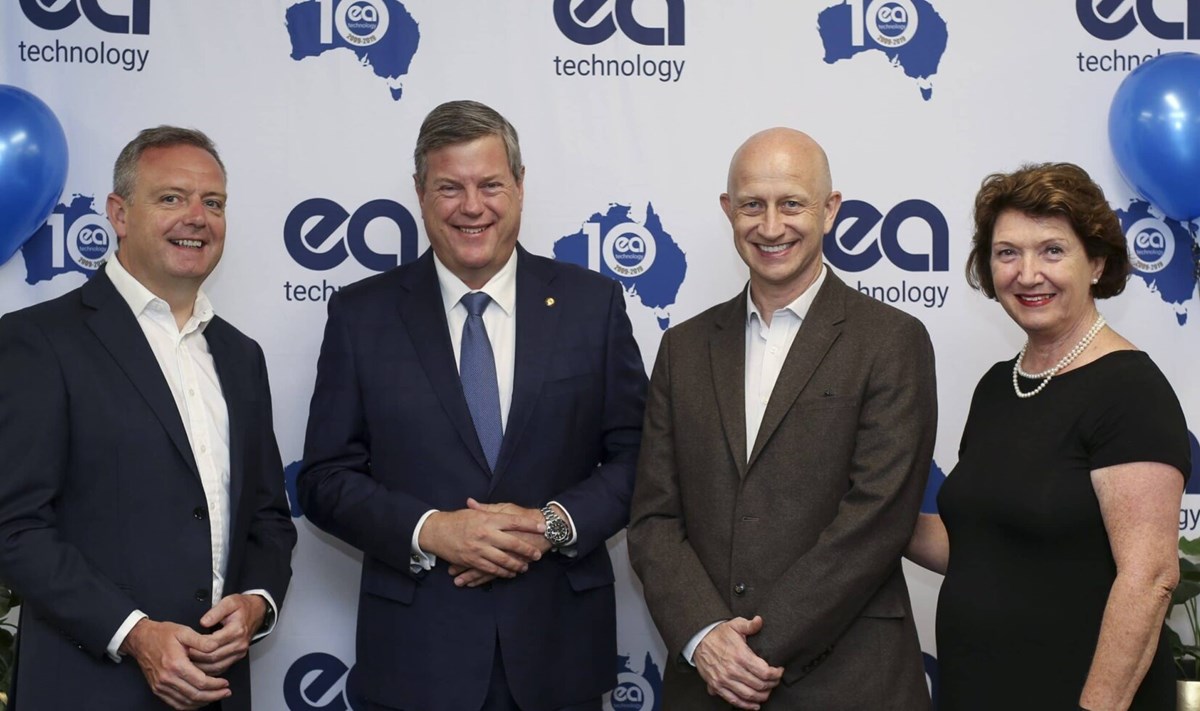 Brisbane-based specialist power engineering company EA Technology Pty is celebrating ten years of growth in Australia and Asia Pacific, with new offices in BTP Northshore Hamilton.
Clayfield MP Tim Nicholls and Brisbane City Councillor Vicki Howard joined company representatives from Australia, Shanghai, Singapore and the UK to mark the move and talk about 'an era of unprecedented challenge and opportunity for the Australian and Asia Pacific electricity industries'.
Founded in 1966 as the research and development arm of the UK electricity industry, EA Technology has grown into an award-winning global enterprise, providing innovative products and services that ensure the reliability and efficiency of electricity networks. It opened its first Australia office in Brisbane in 2009, based at the home of local electricity specialist Charles Williamson. It then moved to dedicated premises in the city, to accommodate its expanding team, before the current move.
EA Technology Australia's Neil Davies said: "Australia faces unprecedented challenges and opportunities, which are shared across the world: how to keep ageing electricity networks going reliably and safely. We also need to adapt to rapidly changing patterns of power generation and consumption, including smart grids, solar, wind and electric vehicles – and at the same time keep costs down for customers.
"Demand for our expertise, products and services is growing all the time, because we help keep the lights on and industry running, by enabling the electricity industry and big power users to predict and prevent failures."
EA Technology clients include major electricity companies and industrial power users across Asia Pacific. Growth is being driven in particular by the company's Astute HV Monitoring service, which continuously monitors hundreds of items of high and medium voltage equipment simultaneously, to check for defects.
EA Technology is also the primary consultant on the 'Open Energy Networks' project, co-commissioned by Australian Energy Market Operator and Energy Networks Australia to develop industry frameworks for accommodating the changing trends in energy generation and consumption.
Background
EA Technology has twice won the Queen's Award for Industry, Britain's top business award, in 2007 and 2011. In its 53 year history of innovation, it has played a pioneering role in the development of electric vehicles, induction hobs and microwaves, together with a vast range of behind-the-scenes technologies which have helped shape electricity industries worldwide.
More at:
www.eatechnology.com and https://www.eatechnology.com/australia/