A day in the life of Dawn O'Brien
---
27 April 2021

EA Technology
2021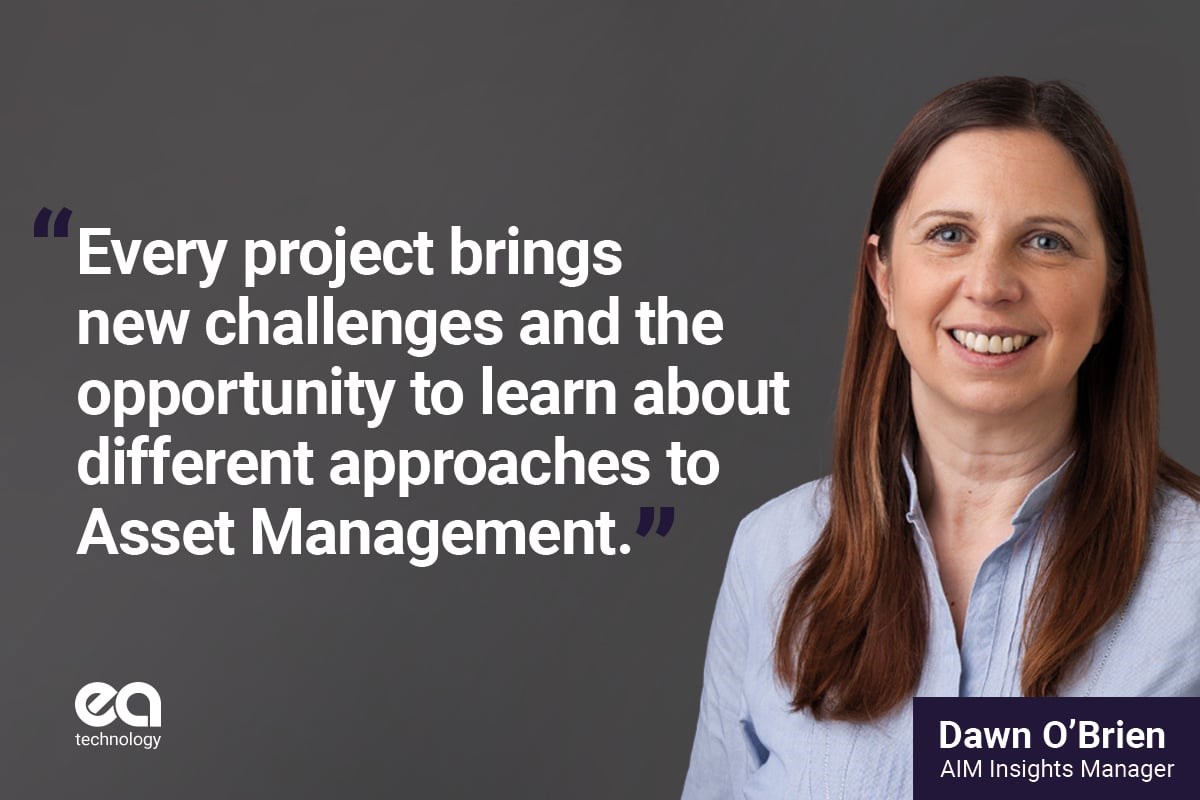 My name is Dawn O'Brien and I have been working at EA Technology for 25 years. My day to day work life involves working closely with clients to model the health, consequence and risk for assets on their networks and enable them to make effective asset management decisions. As part of this process I run workshops with client Asset Managers to explore the available asset data and capture the experience of their assets so that asset modelling solutions can be tailored to their organisation.
One of the best things about my my job is the opportunity to work with organisations around the world to help them achieve their objectives, whatever stage they are at on their Asset Management journey.  
The most exciting projects I have been involved with recently have been working with UK and Australian network operators to develop and validate their regulatory reporting models. It has been very interesting seeing our methodology accepted and developed with regulatory bodies and I am now using this experience in an IEC Technical Committee to help develop a new International Standard for Management of Network Assets in Power Systems.
Another exciting change in the industry is the increasing drive toward achieving Net Zero; one of the biggest challenges we face will be the meeting the increase in electricity demand as homes and vehicles make the move away from fossil fuels. Significant investment in the electricity network will be needed to ensure that the generation, transmission and distribution networks have sufficient capacity and flexibility to meet the demand, and existing assets will have to work harder and smarter, so it will more important than ever to understand the value of assets to the network, and to target investment appropriately.