Cabbies to help plan electric charging network
---
14 December 2017

EA Technology
2017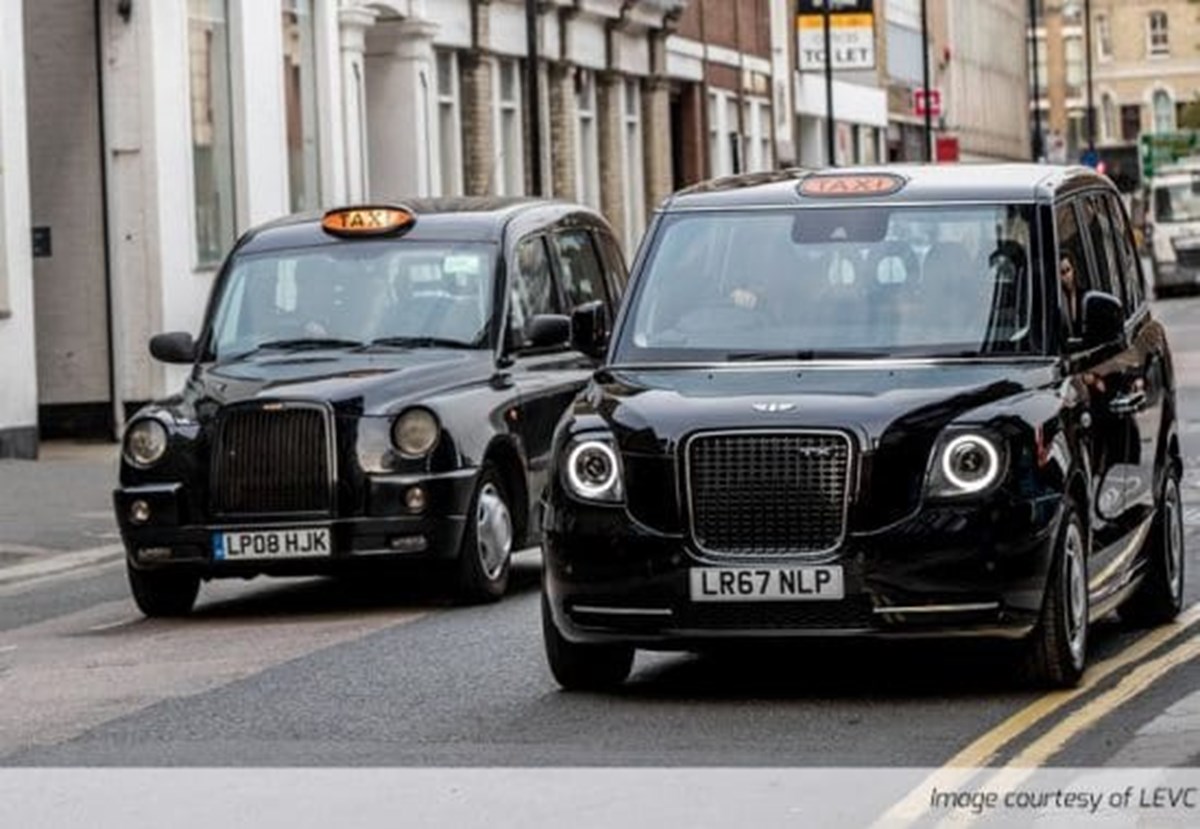 EA Technology is delighted to be a delivery partner on an exciting new project to support the transition to zero-emission vehicles for London black cabs and minicabs.
UK Power Networks has launched a major study of electric vehicle use by London cabbies, to help pave the way for London to become a world-leading low carbon city.
The project, called 'Black Cab Green', will establish what investment is needed in the city's electricity charging network, to prepare for a future when all of London's black cab and minicab drivers have made the switch to zero-emission capable vehicles.
Transport for London (TfL) has introduced new licence requirements that all new black cabs will need to be zero-emission capable from 2018 and the same for all new minicabs from 2023. The requirement supports the Mayor of London's Transport Strategy ambition that all taxis, private hire vehicles and public sector car fleets will be zero emission capable by 2033.
Black Cab Green will provide an unparalleled insight into when and where plug-in taxis and private hire electric vehicles charge, helping UK Power Networks to plan its long-term investment in the electricity network to support the Mayor's ambition to improve the capital's air quality.
The innovative project will use real-life data from the London Electric Vehicle Company's (LEVC) test fleet to model how all the new charging points needed could affect the electricity network. It will also explore how innovative smart charging methods will help support the transition, ultimately saving customers money.
LEVC's fleet of range-extended taxis have been on London's roads since October – and are being used to test London's existing charging infrastructure as well as track the behaviour of drivers to better understand where future chargers need to be.
Ian Cameron, head of innovation at UK Power Networks, said: "This project is an important step in allowing us to understand exactly what we need to do to facilitate more zero-emission vehicles to charge quickly and easily. By getting a really accurate picture of exactly how and where this sector of EV charging will interact with the network, we'll be able to make informed decisions on how to support low carbon technologies.
"We want to deliver the best possible service to our customers at the lowest cost. That is going to mean taking innovative approaches to how people interact with our network. One key area we are looking at is smart charging, which could encourage vehicles to charge more quickly when demand on the rest of the network is lower.
"We fully support London's ambition to be one of the leading cities in the world for zero-emission vehicle technology, and predict the findings from this project will help inform the entire industry."
Richard Turnbull, head of infrastructure at LEVC, said: "London's cab drivers face poor air quality every day and 80% of those surveyed are interested in moving to an electric vehicle. Their vehicles face some of the capitals most demanding usage cycles – and some electric taxi drivers may need to rapid chargers daily. As such, getting the right infrastructure in the right place at the lowest cost will be essential to supporting their move away from diesel vehicles, which is why we are supporting this project.
"We expect the outputs of this project to be invaluable and enable UK Power Networks to ensure there is sufficient power being delivered to the right places. At the same time allowing the policy makers, such as Transport for London (TfL) and commercial partners to deliver the charging infrastructure quickly and in the right places to support the trades transition to zero emission technology."
The project will also develop a long-term strategy to work with the capital's taxi drivers and the wider industry, as the electrification of taxis increases.
In the coming years, more people will own electric and driverless cars, use smart appliances in their homes, and generate, store and sell their own electricity. To enable this, UK Power Networks is transforming from being a Distribution Network Operator (DNO) which delivers power locally, to become a Distribution System Operator (DSO) which enables a smart, flexible system that responds to customers' needs. To find out more about this vision for the future, see http://futuresmart.ukpowernetworks.co.uk/ .
Black Cab Green is a research project funded by Ofgem's Network Innovation Allowance. The project partners and suppliers are EA Technology, Transport for London, London Electric Vehicle Company and Imperial College London.