EA Technology Awards ISO 55001 to New York Power Authority
---
11 July 2019

EA Technology
2019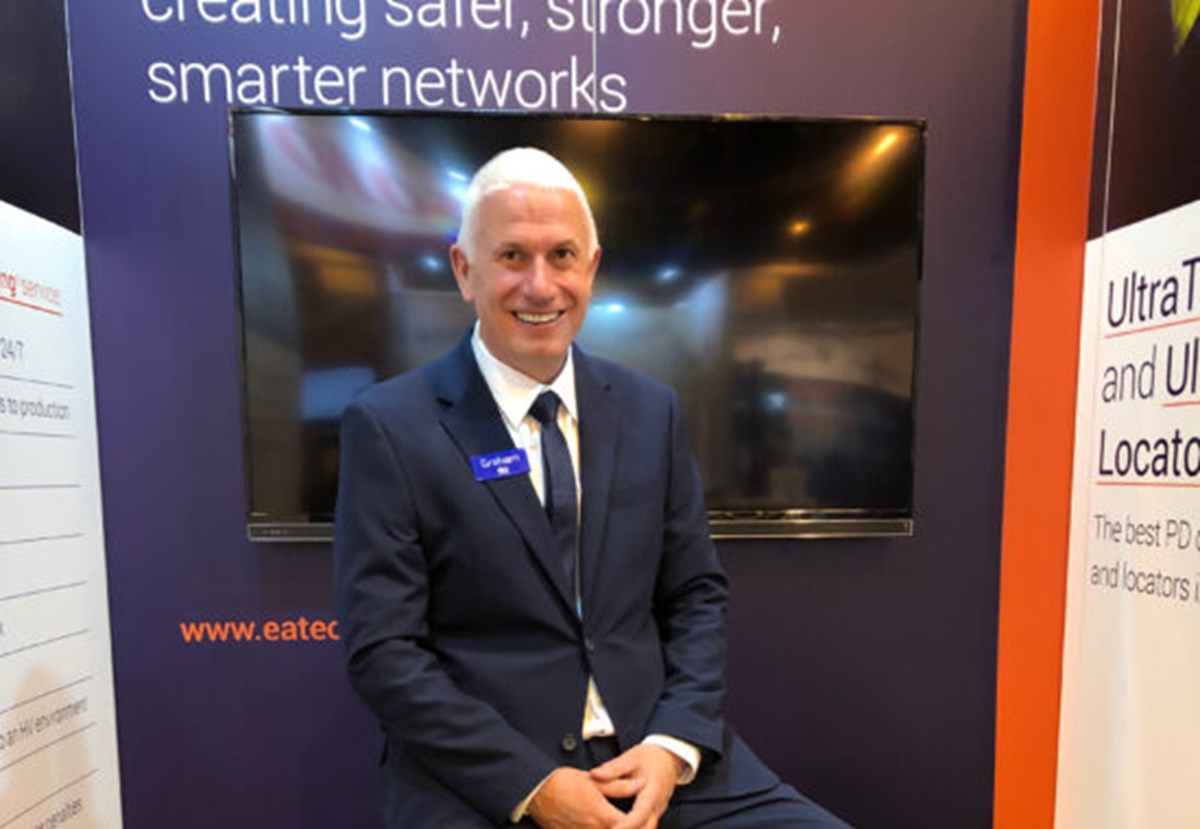 EA Technology's Graham Collins, Distributor Manager EMEA details his recent development trip across South Africa.
EA Technology's HV5-9s Sales function has been busy developing its Distributor Network across the globe, in order to give the company a much larger footprint and ensure that as many people as possible are promoting the company's goods and services around the world. With the help of Paul Finnegan, Head of Sales I have tripled distributor turnover, something that will continue to grow with added support from Louise Purcell, Events Coordinator and Hazel Surguy-Price, Commercial Manager.
In the past year I have travelled from the frozen lands of the Arctic Circle to the searing heat of Africa in my quest to promote EA Technology and I thought I would give an insight into my recent business development trip.
On the Sunday before the May Day holiday, I flew overnight to South Africa for a full two weeks of travel and meetings with several companies, from DNOs to large industrial and mining companies, working every day from 7am until 10pm with just one day off.
Landing in Johannesburg at 7am on the overnight plane from Heathrow, I had a quick shower and was into my first meeting. Paul and I agreed that we would hold a beauty parade (so to speak) of the distributors and agents within the region, to see who could lay on the best opportunities, and the opportunities came thick and fast.
Within three hours of landing, I was at a leading energy utility's switchyard, showing them how to test for Partial Discharge (PD) and bingo! We had a hit straight away.
I started sending images and information back to Paul so that we could be ready with an instant response.
The opportunities kept coming and I found myself in large, impressive meeting rooms, presenting to groups of senior managers. I spent many hours in substations demonstrating our instruments to keen engineers who all appeared very impressed with the UltraTEV Plus² instrument, which provides the classification of PD using numerical and audible ultrasonic readings.
A big hit during my trip was the tactic we used whilst presenting the Astute Dashboard demo in Kitwe, Zambia. After I completed my presentation, I dialled into the UK office for a demo of the Astute dashboard with Paul. We used this tactic five times in Africa, with the highlight being the call in from Zambia speaking to a delegation from the DNO and the Copper / Cobalt mining industry. Ruth Percival, Commercial Director joined Paul on the call, and I was interviewed by YAR FM, for their radio news (the local radio station played this every hour in the news bulletin).
The quality of the meetings was outstanding, and I was presenting to over 100 individuals, who were all hearing the EA Technology Story.
We have a fantastic opportunity to seriously develop this market – South Africa has just come through the election process and the industry is keen to invest, to make up for years of underinvestment. In South Africa alone there are 278 municipalities and I only visited a small number of them. The market has serious issues regarding failures in supply and Durban, for instance, was load-shedding twice daily for a total of four hours.
With the right focus and approach, there are opportunities across the business to dig in and support this market. This area could easily deliver a serious amount of revenue per annum for EA Technology, if we support it properly, through the right distributors, attending the key shows and ultimately getting in front of the right customers.
Development highlights of the trip
Multiple instruments order potential
Five training / team meetings back to the UK for the Astute PD monitoring of permanent switchgear and cables Dashboard demonstration
Two distributor training / review sessions with Martec & Allbro
Eight individual one-to-one meetings
A new distributor has been appointed
Resellers identified and being appointed
Local calibration and battery change support of our instruments twice yearly via PQ Flow Solutions
Magnet Group appointed as a new distributor
Radio station interview with YAR FM in Kitwe, Zambia
Partial Discharge (PD) picked up at leading energy utility's switchyard, using the UltraTEV Plus² instrument, which provides ultrasonic readings for classification of PD, with EA Technology receiving a video mention of this work
Training – delivering EA Technology approved material by EA Technology vetted trainers