EA Technology part of pioneering project to deliver energy system of the future
---
10 January 2019

EA Technology
2019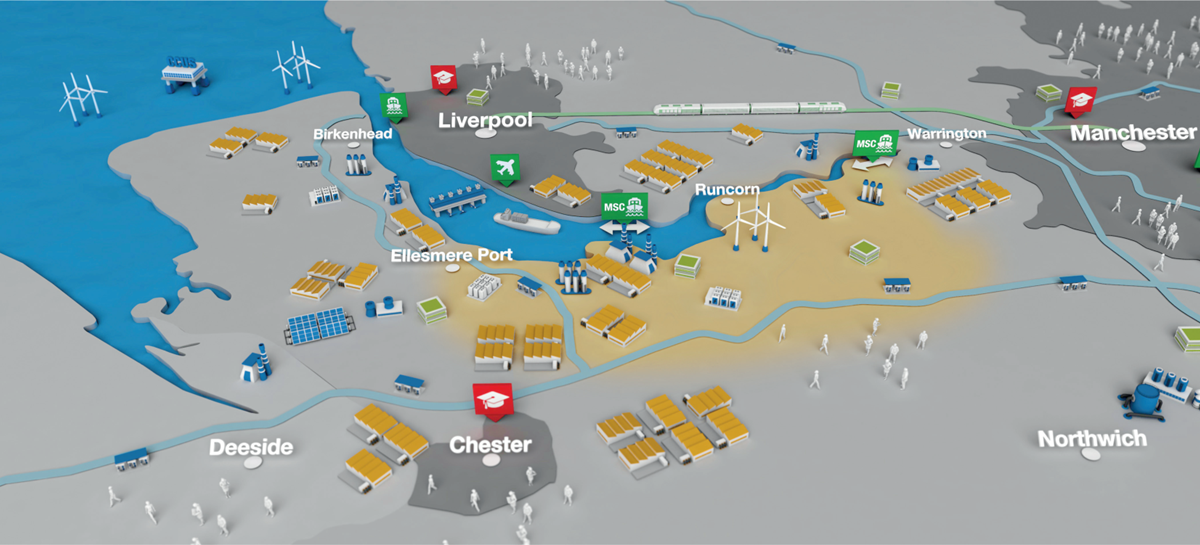 UK energy specialist EA Technology is leading a consortium that has secured funding to develop a concept design for a smart local energy system in Cheshire. This is one of the first concept and design study awarded under the government's Prospering from the Energy Revolution challenge from the Industrial Strategy Challenge Fund.
The project seeks to develop concept for a low-cost, low-carbon smart energy system in the industrial hub of Ellesmere Port, located close to EA Technology head offices in Capenhurst. The project region comprises of 100km² and consumes approximately 5% of the UK's energy supply. The concept design developed from the project will show how energy use across electricity, gas, heat and transport energy vectors can be optimised to permit energy intensive industries to benefit from low-carbon, low-cost energy – improving their competitiveness in the global market whilst also improving the lives of local people through ensuring economic security.
The project, titled the "E-Port Energy Master Plan," is part-funded by the Cheshire Energy Hub and Energy Innovation District members. EA Technology is the lead partner of the consortium, which also consists of Burns & McDonnell, Cadent Gas, SP Energy Networks, Urenco and Peel Environmental, as well as Cheshire & Warrington LEP, Cheshire West and Chester Council and the University of Chester. Their role will be to carry out all project management duties during the 6-month venture, along with appropriate technical deliverables.
Paul Barnfather of EA Technology said "EA Technology is delighted to be leading this exciting project. Access to clean, low-cost energy is fundamental to our regional prosperity and this ground-breaking work will help to define new ways to make better use of our energy infrastructure."
The project will run from January – June 2019 and the output of the project will be an optimised concept design with an associated ten-year investment plan identifying opportunity for private sector investment. To find out more, please contact us on e-portenergy@cheshireenergyhub.co.uk.
Notes to editor
About EA Technology
EA Technology is a global, independent provider of end-to-end power engineering solutions, supporting customers in managing and operating electrical assets more efficiently, reliably and safely at lower cost.EA Technology provides innovative instruments, skills training, technical services and expert consultancy, designed to help customers maximise existing asset performance, enhancing power engineering at all stages of the asset lifecycle and developing sustainable solutions for future energy networks.