EA Technology's Astute HV Monitoring Service scoops a prestigious Institute
---
16 January 2019

EA Technology
2019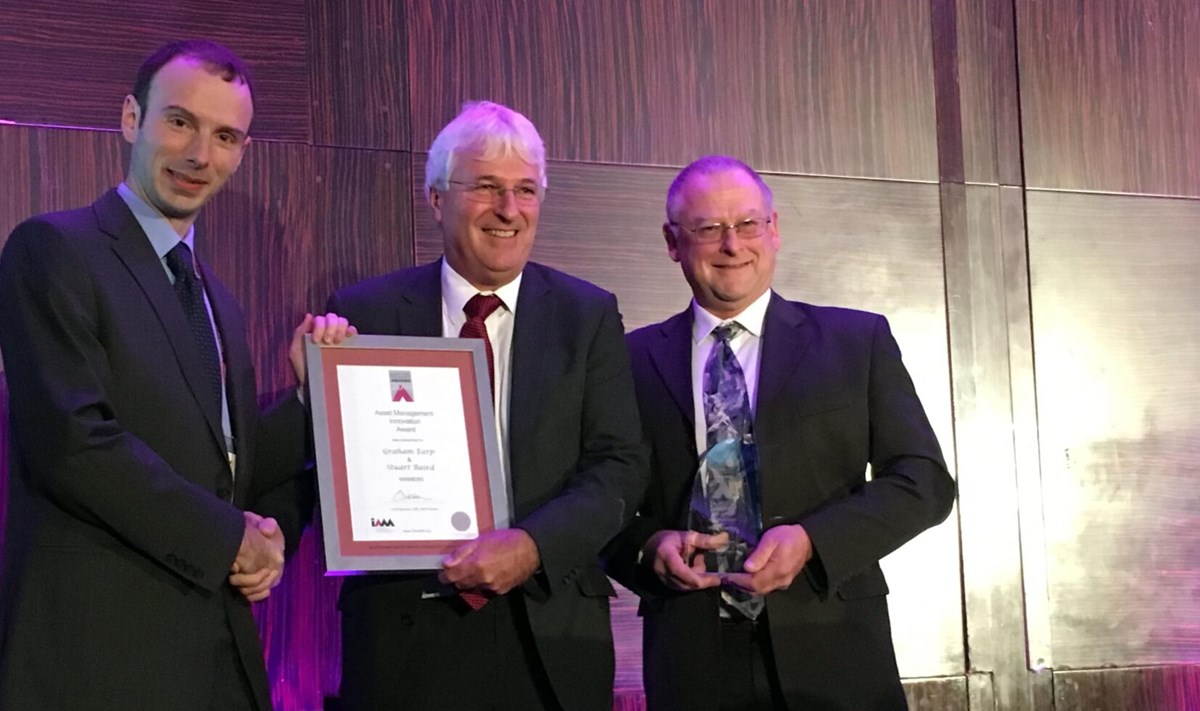 UK energy specialist EA Technology has won the prestigious Institute of Asset Management, (IAM) Award for Innovation.
The company beat highly commended finalists National Grid and ISA CTEEP to win this year's Innovation Award for the successful management of critical high voltage cables through continuous monitoring at INEOS O&P UK in Grangemouth, Scotland.
The IAM Awards are open to nominations from countries around the world. The Innovation Award is given to entrants who have delivered financial performance and risk reducing benefits in asset management.
It is the first time that EA Technology has won the award, which was presented at the IAM Annual Conference and Dinner at the Park Plaza River Bank in London on 27 November.
INEOS whose largest manufacturing site is based in Grangemouth, and it owns and operates one of the largest private electricity distribution networks in Europe.
 worked in partnership with EA Technology to implement their innovative continuous monitoring system Astute HV Monitoring – on critical HV cables running from their Combined Heat and Power plant to their substation.
This online monitoring system continually looks for issues that will cause a failure, in particular Partial Discharge (PD) an early indicator of degradation.   Unlike  traditional methods such as on the spot testing, Astute HV Monitoring does not require a shutdown for detecting PD. It can also identify the PD location within cables, enabling remedial works to be planned and carried out during a routine shutdown at minimum cost.
Analysis by EA Technologies experts allowed for the PD sources to be located to a set of cable joints, the cables to be closely monitored and managed to the next planned maintenance shutdown when remedial work was carried out saving up to £1 million in lost production cost.
INEOS has now expanded EA Technology's Monitoring service to all 117 HV cables in its substation at Grangemouth.
EA Technology's Head of Sales Paul Finnegan  said: "Monitoring critical high voltage assets is becoming increasingly important for large industrial companies, where stopping production even for a few minutes is just not an option.
"If this type of plant goes down anywhere in the world it can cost millions of pounds a day in lost production.
"This award is recognition of our leading-edge position in the management of electrical assets for industrial companies.
"I'm delighted that the work done by the EA Technology team has been recognised by one of the foremost organisations in asset management anywhere in the world."
EA Technology, headquartered on the Capenhurst Technology Park in Cheshire, is a world leader in developing and implementing products and services to enable power networks to become safer, more reliable and cost effective.
About Astute HV Monitoring
EA Technology's Astute HV Monitoring Service is an innovative system which measures Partial Discharge (PD) an early indicator of degradation within in real time without the need for a shutdown.
It can determine exactly where on a circuit the source of PD is located and record how that circuit operates, allowing their experts to monitor PD trends over time and more accurately anticipate potential issues as well as forecasting when an asset cable may need replacing.