SSEN and EA Technology celebrate a 10-year Asset Management Agreement
---
19 May 2021

EA Technology
2021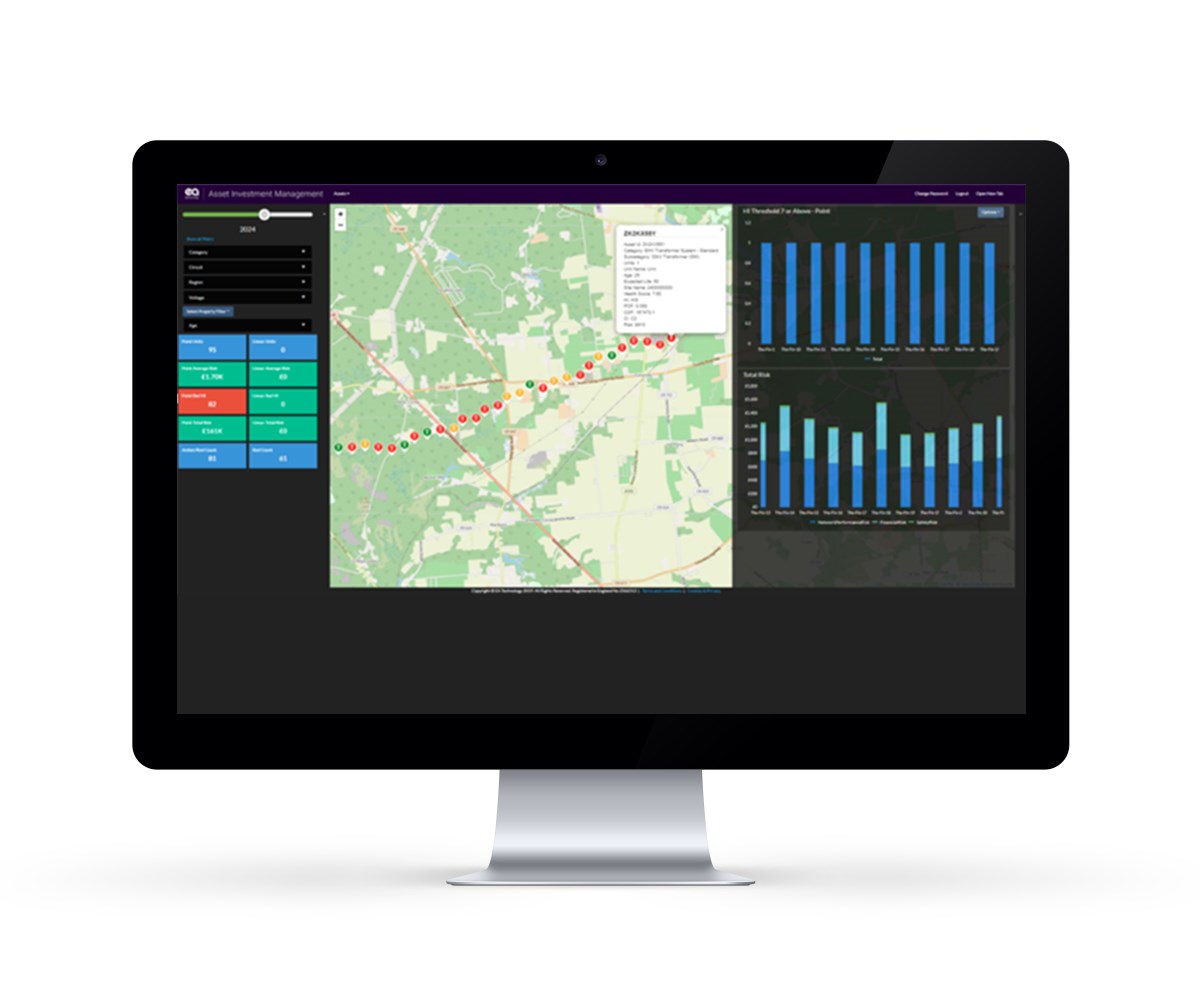 As a trusted provider of software, consultancy, and technical services to Scottish and Southern Electricity Networks (SSEN), EA Technology is delighted to announce a 10-year agreement to provide the company with its Asset Investment Management Software Solution, EA Technology | Invest. SSEN is the first company to adopt this new web-based software, providing the company with the very latest tools in asset management and investment decision support.
The agreement cements the relationship for the ongoing development of the solution to SSEN and coincides with the business-wide rollout of EA Technology's Software-as-a-Service (SaaS) application with a new, modern user interface. These enhancements deliver improved visibility and accessibility of asset information across the business, informing investment decision making to increase reliability and reduce costs, giving real benefits to SSEN and its customers.
The 10-year agreement is testament to the excellent working relationship shared between SSEN and EA Technology. EA Technology is proud to have provided its Asset Investment Management solution since 2015 and has worked closely with SSEN and the other UK Distribution Network Operators to develop and implement the Common Network Asset Indices Methodology (CNAIM). This has culminated in the full integration of EA Technology | Invest software solution into SSEN Asset Management systems. 
Landel C Johnston, SSEN's RIIO-ED2 CBRM Lead and System Integrations Manager, commented on this new arrangement: "We have worked with EA Technology's core specialist staff in developing a robust condition-based risk management toolset. We now have the predictive modelling capability to best manage our network assets, using our field collected observed and measured conditions to ensure we can make justified future investment plans by making the correct intervention at the right time. We are confident that this long-term contract will allow SSEN to lead in its decision making for the future of our networks using EA's Invest solution and we are delighted to be the first company to be using this software."
Dave A Roberts, EA Technology's Commercial Director said, "this is fantastic news for EA Technology, and we are delighted that SSEN entrusts us to continue providing this important service into 2031! A 10-year commitment shows great faith in the ongoing benefits our Invest software brings. We are very proud of our Invest solution and very much look forward to continuing the journey towards truly optimised network investment decision making".
Asset management and replacement decisions need to deliver the very best returns for businesses and the customers they serve. This relies on access to accurate, up to date information and the application of robust and reliable transparent methods.  Through this agreement EA Technology will provide SSEN with all of the tools needed to develop well-justified investment plans for the next 10 years and beyond.
Invest represents the third generation in EA Technology's Industry-recognised history of risk-based Asset Performance and Investment Management software.  It delivers enterprise level access to asset condition and risk data, using map views, dashboards and data analytics to enhance the user experience and increase accessibility. Invest forms part of EA Technology's Visea suite of web-based software solutions with a common look & feel, all dedicated to delivering valuable insights into electrical networks for their owners and operators.
-Ends-
Notes to editors
About EA Technology | Invest Solution
EA Technology's Invest solution is a structured process that combines asset information, engineering knowledge and practical experience to:
Understand health and risk of system infrastructure.
Predict asset behaviours into the future and
Prioritise, optimise, plan and track investments.
Invest is the very definition of excellence in asset management, ensuring electrical assets can be maintained in a safe, reliable state at the lowest possible cost.

About Scottish and Southern Electricity Networks (SSEN)
SSEN Distribution powers 3.8 million homes and businesses in communities across central southern England and the north of Scotland. Our team of more than 3,500 people keep customers connected to a safe and reliable supply of electricity whilst developing the flexible networks that are vital to achieving net zero. By enabling a smarter, more resilient electricity network we're ensuring our local communities continue to receive the power they need, both now and in the future. We are consistently investing and innovating to improve network resilience and future-proof power supplies for life's changing demands, from rolling out large scale EV charging schemes to supporting small community generation projects.
SSEN Transmission, operating as Scottish Hydro Electric (SHE) Transmission plc, owns, operates, and develops the high voltage electricity transmission system in the north of Scotland and remote islands. SSEN Transmission's strategic priority is to enable the transition to a low carbon economy through building the transmission infrastructure necessary to connect and transport renewable energy.
About EA Technology
EA Technology's mission is to promote the development of resilient, accessible, low cost energy networks globally, accelerating the transition to energy decarbonisation. EA Technology is a specialist in asset management solutions for owners and operators of electrical assets. We are committed to providing our customers with innovative products and services, consultancy and training which deliver tangible benefits for their businesses enabling them to create safer, stronger and smarter networks for today and the future.
For editorial enquiries and more information on EA Technology, contact our Marketing Team, on marketing@eatechnology.com