EA Technology Develops Cloud Based Software For Managing Partial Discharge Surveys
---
28 June 2022

David Russell
2022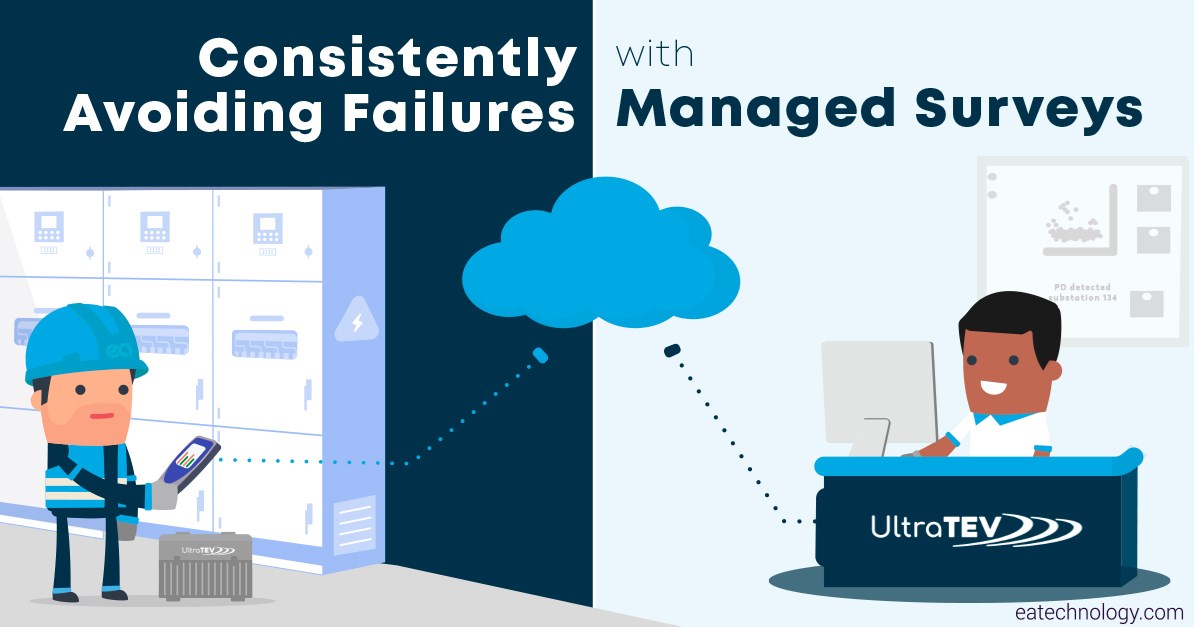 EA Technology Develops Cloud Based Software For Managing Partial Discharge Surveys 
With rapid growth in electrification, and increasing demands being placed on power networks, it has never been more important to avoid asset failures.  
29th June 2022 
EA Technology is delighted to announce the launch of UltraTEV Managed Surveys, a cloud-based platform, that migrates the award-winning UltraTEV® Plus² from a periodic partial discharge (PD) inspection tool, to a fully managed condition assessment solution. UltraTEV Managed Surveys enables you to connect the UltraTEV Plus² to a cloud repository which provides tools to plan, measure, analyse, trend and report on Partial Discharge (PD) surveys.  
Partial Discharge is the most common cause of disruptive switchgear failure – it accounts for around 50% of intermittent failures and upto 85% of disruptive failures – the cost of these failures can range from thousands of pounds to several millions of pounds.  
In addition to substantial downtime and manufacturing losses, asset failures can cause health and safety incidents, serious injury or death. Most failures can be avoided by detecting early PD warning signs. Highly skilled and experienced engineers have an important role to play in the management and interpretation of PD measurements, but with ever growing demands to design, manage and maintain power networks, there is a growing risk, and cost, of failure.
UltraTEV Managed Surveys consistently avoids costly failures by pairing the world leading UltraTEV® Plus² with an ecosystem that can plan surveys, analyse measurements, trend results, and report on  asset condition. Reporting information is provided in the form of health and risk insights that can subsequently inform asset decision making.  
Dave Russell, Product Manager at EA Technology, comments: 
"By introducing cloud connectivity, intuitive on-site measurement workflows and central co-ordination of PD surveys; it truly puts the device at the heart of your condition assessment activities. Time equals money in the world of engineering and EA Technology have recognised the need for engineers to be on site, which is why they have made it easy to assign and manage jobs on the go. Unlike traditional methods, Managed Surveys allows you to take control of your condition assessments, allocating surveys to engineers across your organisation enabling you to spend less time in the office and more time on site, targeting interventions in the most effective way."  
UltraTEV Managed Surveys is available now from EA Technology. To find out more, book a demo or to learn about how to upgrade your existing UltraTEV Plus2, visit our website at www.eatechnology.com or call us at +44 (0) 151 347 2313