Rail Decarbonisation Plan
---
08 February 2022

David Mills
2022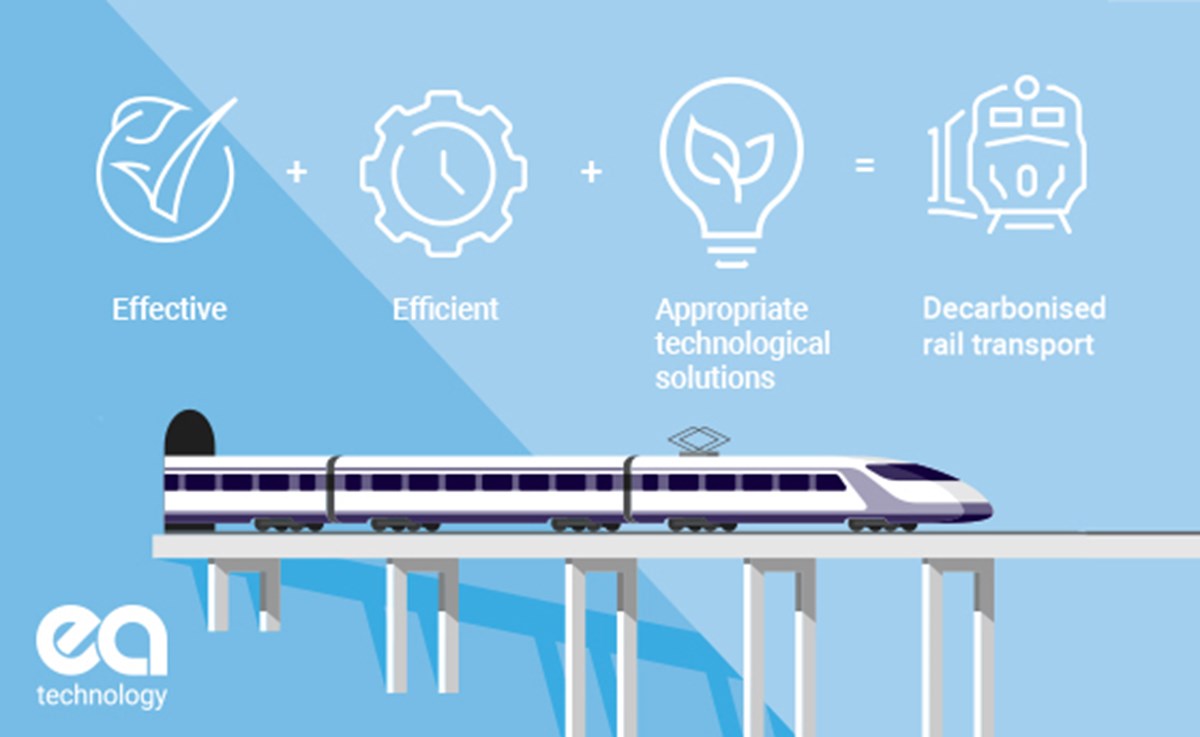 Our mission is to promote the development of resilient, accessible, low-cost energy networks globally, accelerating the transition to energy decarbonisation. It's in our DNA and we are passionate about it!
As our Head of Net Zero Transition David Mills stated: "Climate change is rapidly impacting the world we live in and never has accelerating the transition to Net Zero been more important.''
For EA Technology it is so important to make contributions now and continue working towards the transition of energy decarbonisation. We are continually working to deliver innovative solutions that enable operators of power networks globally to cost effectively support a net zero future. Transport decarbonisation is a key element of this transition and we have been working to deliver a range of Electric Vehicle projects: Electric Vehicle Infrastructure | EA Technology. Transport is not just how we get around but a vital element that shapes our life, towns, cities and living standards. The next aspect we are looking into is the challenges associated with decarbonisation of the rail industry. 
EA Technology is delighted to announce that we have won funding from Ofgem and Innovate UK, Strategic Innovation Fund (SIF) for an innovative project with our partners Northern Gas Networks, UK Power Networks, Network Rail, Frazer Nash and Eversholt Rail. The project is focussed on decarbonisation activities for the rail industry and how through close coordination between the rail industry, electricity and gas networks this can be accelerated. 
This project will create an overarching implementation strategy and a methodology to enable the ongoing deployment of the most effective, efficient, and appropriate technological solutions to decarbonise rail transport.  
We at EA Technology have developed the ConnectMore tool. ConnectMore takes details of the local electricity distribution network and overlays a transport layer. Our ambition is that a similar tool will be available to integrate different energy and transportation vectors to ensure efficient, cost-effective and coordinated development that meet the needs of both the rail and energy sectors.
For more information on EA Technology contact our Marketing Team, marketing@eatechnology.com or call us on +44 (0) 151 347 2313.