A pioneering project for Asset Investment Management using CBRM in Oman
---
24 June 2021

EA Technology
Case Studies - Services
Majan Electricity Company manage the distribution and supply of electricity to a population of around one million in North Al-Batinah, Al-Dahirah and Al-Buraimi Governorates in Oman.
Challenge

In 2011, Majan Electricity (MJEC) had a regulatory requirement imposed to make quantified investment decisions for the replacement of major assets in their 33/11kV Primary Substations.At that time the condition information available in relation to the 33kV and 11kV asset fleet was not sufficient to allow quantified justification for submissions to the Authority for the Electricity Regulation, Oman.
Solution

MJEC employed EA Technology's Condition Based Risk Management (CBRM) system to assess asset health and risk enabling increased asset optimisation and improved replacement decision making. EA Technology performed an onsite condition assessment for 33 & 11 kV Power Transformers, 33 & 11 kV Circuit Breakers, 33 & 11 kV Capacitor Bank. Assessment included observed condition, thermographic assessment and partial discharge testing. The inspection also involved the collection of information relating to the asset operation and the substation environment. Inspection data was expertly reviewed and collated, which allowed it to be seamlessly integrated into the CBRM system developed by EA Technology. The local knowledge of the MJEC's engineers was harnessed to calibrate the system and reflect real-world experience.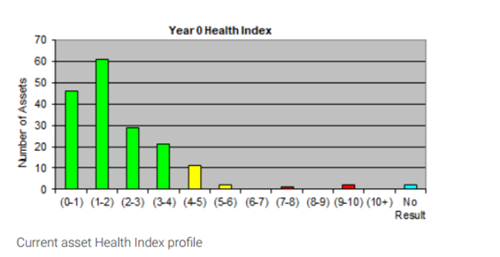 Benefits

Using EA Technology field service technicians to collect asset data is cost effective and ensures data is objective and consistent.The project resulted in MJEC becoming the first electrical distribution company in Oman to have a complete set of asset data for any electrical asset group. CBRM system provided MJEC with a range of advanced analytical tools that include predictive assessment of asset health, performance and risk. MJEC now have the capability to develop a range of investment scenarios for both investment and regulatory submissions.Using the condition data from the CBRM system, MJEC are able to clearly demonstrate the need for investment to the regulator, using Health Index (HI) and Risk values from the CBRM system.