26 June 2020

EA Technology
Case Studies - Services
Customer Western Power Distribution
Size of project £5.9 million
Start date January 2017
End date December 2020
EA Technology are managed the delivery of this the Ofgem Network Innovation Competition project on behalf of Western Power Distribution (WPD).
OpenLV trialled a novel open software platform in electricity substations which can monitor substation performance and electricity demand.The LV-CAP® Platform was installed in 80 Low Voltage (LV) substations across WPD's diverse network..OpenLV was a ground-breaking project that made local electricity data openly available to customers the first time.
The LV-CAP® platform was designed and built by EA Technology, to enable network control and automation,
along with increased participation in local network management. The platform hosted applications for a diverse set of organisations, such as community groups, businesses and universities, providing a variety of services to network operators,communities and the wider industry.
OpenLV demonstrated the platform's capabilities via three distinct work packages:
• Network Capacity Uplift: Demonstrated
the capability of the OpenLV platform to
monitor and automatically control the LV network .
• Community Engagement: Provided local
electricity data to communities, .
• Third party user engagement: Making LV-CAP® units available to wider industry organisations who wish to use the data and support the development of apps to benefit both customers and network operators
EA Technology's role included the coordination and
engagement of all stakeholders, with the aim of
demonstrating the benefit of new technology to network
operators. EA Technology also worked with community organisations to show how the data can be utilised
and engaged with businesses and universities to
demonstrate an appetite for app development and the
value of using network data.
OpenLV demonstrated a remotely managed intelligent substation device that supported applications
that will provide LV network data to a wide range of stakeholders. The project showed the value of using new technology to improve network management and reduce costs whilst promoting the inclusion and engagement of all social groups.
The OpenLV platform trialled by the OpenLV project is now integrated into the VisNet® technology. Please click here to find out more about them.
For more information about what was achieved by OpenLV please download the end of project brochure. Learning from the Community organisation can be downloaded here.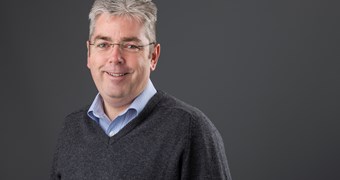 Chris Lowsley
LV Product Manager