11 May 2021

EA Technology
eBooks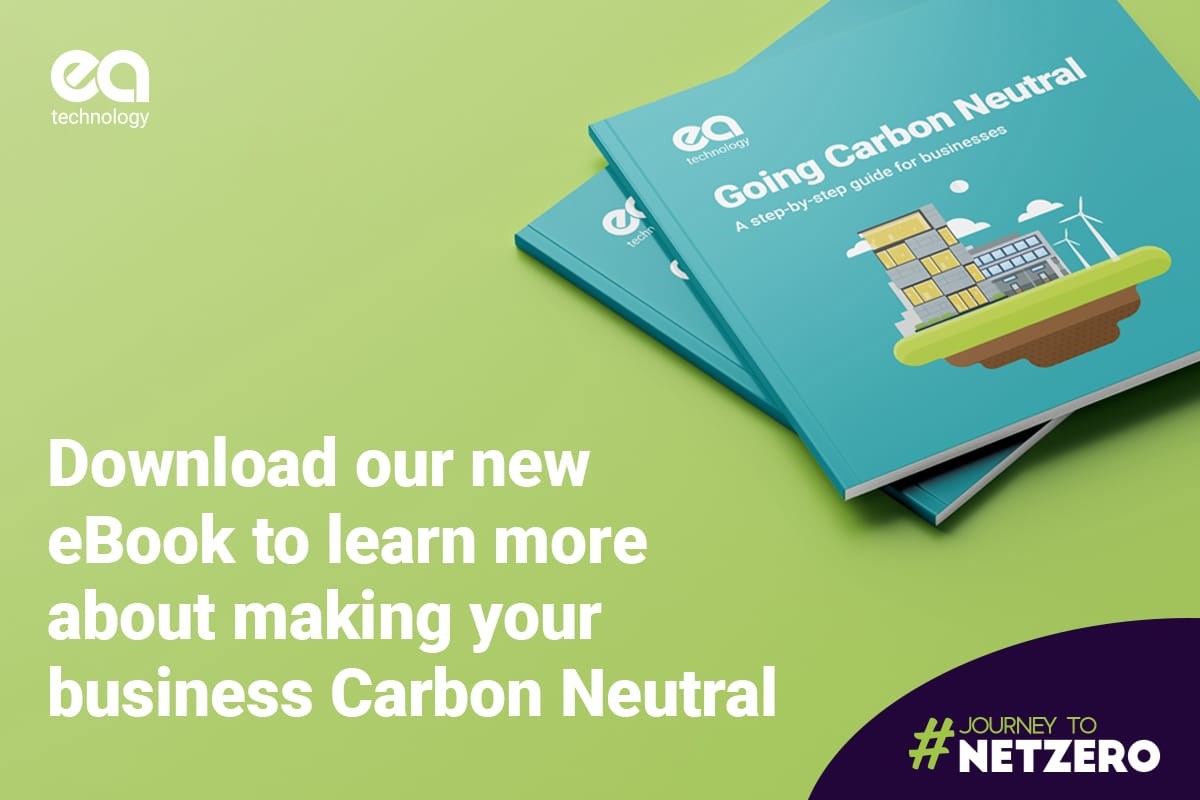 At EA Technology, we believe it is our duty to reduce our environmental impact. It is why we have made a commitment to becoming carbon neutral by 2025. We are working hard to put a series of measures and targets in place to drive better efficiencies. We are not the only ones leading the way.
Companies including Microsoft, Marks & Spencer, Adidas Group and Sony have all pledged to become carbon neutral as part of a campaign led by the United Nations. Going carbon neutral can do much more than protect the environment. It may also reduce operating costs for businesses, lower energy bills, reduce waste and enhance reputation.
This eBook provides tips and advice on how businesses can help themselves to take more environmental responsibility.