Northern Ireland Intelligent EV Charging (NIEV)
---
11 September 2023

Karen Platt
Projects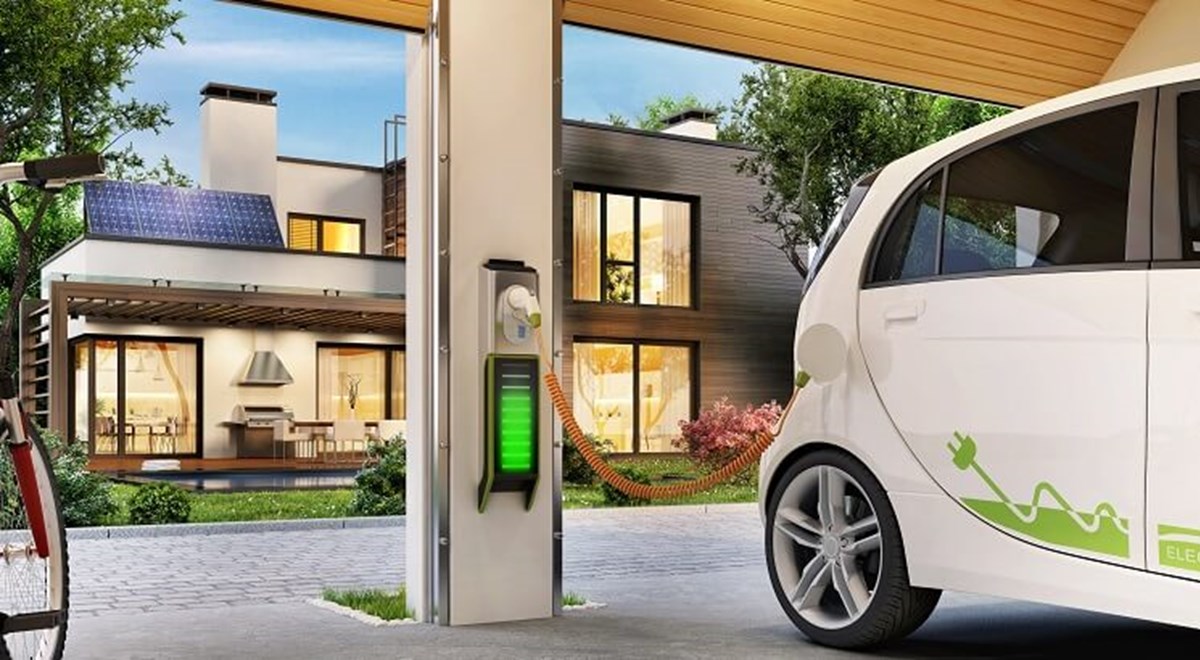 Client Needs:
NIE Networks, the electricity distribution operator for Northern Ireland, forecasts that there will be approximately 300,000 EVs registered in the province by 2030. Most of these will primarily be charged at home. This increase in demand, combined with the expected increase in electric heating, may cause capacity issues for some parts of the local distribution network.
In the longer term, NIE Networks are expecting to be able to mitigate the impact of increased demand from electrification of heat and transport and the impact of intermittent generation by increased adoption of flexibility mechanisms as Business As Usual (BAU) operational processes. They want to understand the extent to which domestic smart charging of EVs can provide flexibility services, and specifically to what degree it can mitigate network capacity issues, and the cost of any flexibility provided by such a scheme.   
Central to the success of smart domestic EV charging as a proposition will be its acceptance by EV drivers in Northern Ireland. NIE Networks want to understand more about whether current and future EV drivers will be willing to adopt smart charging - what rewards would customers require for providing the service and if any overrides would be required.
Our Approach:

 
EA Technology have more than 10-years' experience and learning from ground-breaking projects including My Electric Avenue and Electric Nation in the domestic charging arena as well as our development of the ConnectMore Tool as part of the Charge project.  This means EA Technology are ideally positioned to provide detailed insights into EV impact on local networks and mitigation techniques, as well as running domestic customer facing trials to understand consumer attitudes towards providing flexibility. 
Building on the success of previous projects and subsequent UK and international innovation and learning EA Technology proposed a work package to provide the specific learning required by NIE Networks. EA Technology plan to deliver: 
Literature review of relevant innovation in the UK and beyond

 

Review of existing smart charging infrastructure technology and best practices

 

High Level and Detailed Trial Design incorporating the most efficient and effective way to implement domestic smart charging trials in Northern Ireland

 

Project management and technical oversight of the trial 

 

Expert knowledge of impact of EV charging on local electricity networks and mitigation tactics.

 

Trial data analysis and reporting to use the trial to understanding charging behaviour and the level of flexibility available both in terms of size of response, proportion of drivers willing to offer a flexibility and the incentives required to secure this flexibility

 

A Cost Benefit Analysis of the proposition, based on the findings of the trial; and

 

An understanding of the perspective of trial participants and future EV drivers in Northern Ireland towards the rewards, safeguards and other mechanisms necessary to implement a domestic smart EV charging scheme as part of NIE Network's flexibility offerings.

 
Benefits:

 
NIE Networks are particularly interested in gaining an understanding of the Cost Benefit case for rolling out domestic smart charging, and the learning necessary to successfully implement such a scheme into BAU specifically in the Northern Ireland context.  
The project outputs have been specifically tailored to meet the requirements specified by NIE Networks providing; 
Understanding of the effect of domestic EV charging on Northern Ireland's distribution network.

 

Design and implementation of a system to facilitate intelligent EV charging.

 

Evaluation of EV driver attitudes towards intelligent charging.

 

Consideration of whole system operation and how intelligent charging can co-ordinate with multiple stakeholders such as the Transmission System Operator (TSO) and energy suppliers.

 

Planning and operational techniques so that intelligent EV charging techniques can be coordinated with other established flexibility techniques.

 

An in-depth Cost Benefit Analysis of the cost of flexibility via smart domestic EV charging, allowing comparison with other mitigation techniques.

An understanding of customer opinion of smart EV charging in Northern Ireland.
The results of this work will be that NIE Network will be able to understand the extent to which domestic EV charging can fit into their flexibility program, and will provide the tools to implement it as a BAU scheme should they choose to.