The critical stage of any Oil Diagnostics.
Sampling of the transformers correctly is vital to ensuring an accurate oil result, the result is only as good as the sample provided. There are several sampling methods used in the industry; it is recommended that the sampling procedure used is in accordance with the IEC 60475.
EA Technology have a number of highly trained Technical Engineers who visit client sites and take oil samples from oil filled assets. Whilst on site our Engineers carry out an onsite risk assessment to ensure all risk factors have been taken into account before sampling takes place.
All samples are taken using 500ml glass bottles with polycone caps to prevent gas escape. No sampling is permitted in plastic vessels for transformers.
Equipment – Transformer Sampling Kit
A specific sampling kit is used to ensure the sample is taken correctly and an accurate and clean sample is drawn off preventing contamination. The procedure uses a secondary sampling tab leading to the bottle cap  which has an inlet flow and outlet air vent to allow the oil to fill from the bottom of the bottle at a steady rate to minimize turbulence in the oil. The flowing temperature of the oil should be taken and recorded on the label to allow an accurate assessment of the moisture content.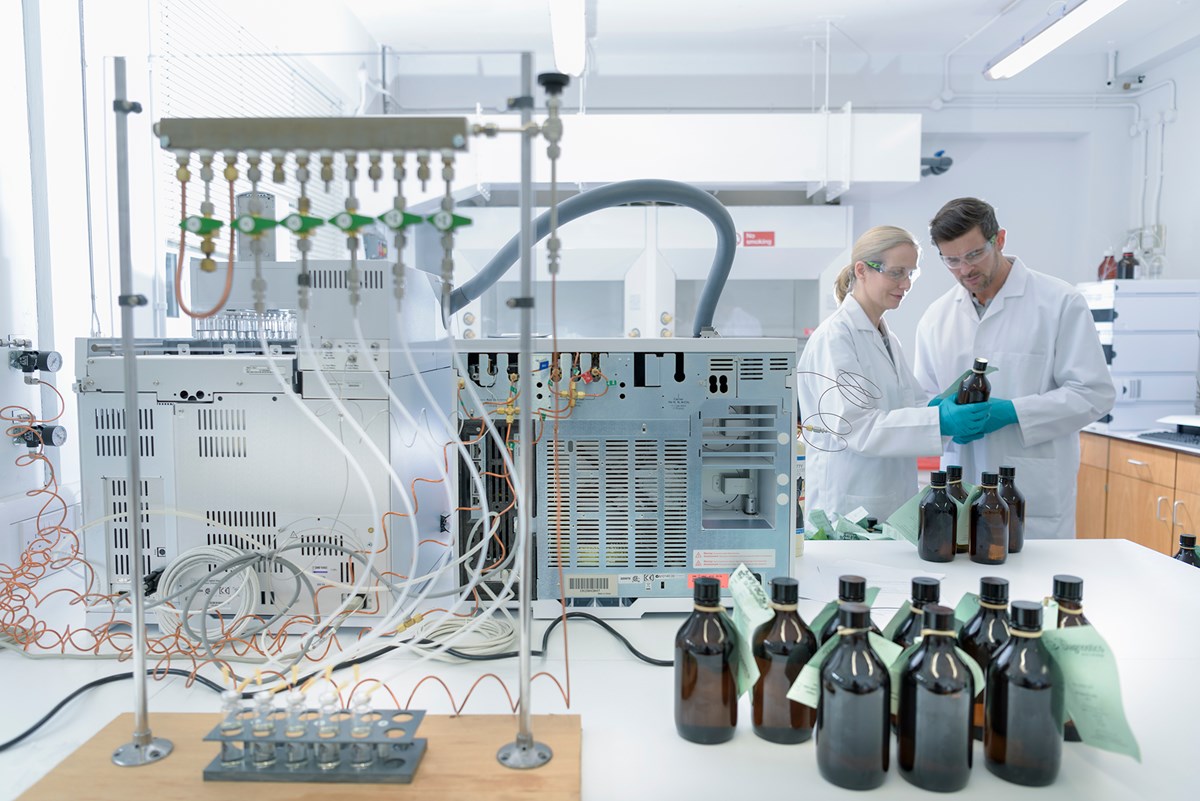 Oil Diagnostics – Logistics
Safe and secure transportation of the oil samples is a vital step in the supply chain. EA Technology utilise robust blue transportation crates containing 12 bottles, with sturdy foam oil resistant inserts to ensure safe transportation of the samples. All crates come pre-labelled with return address and contact information of EA Technology's Oil Diagnostic Facility. Inside they contain a foam insert system, 12 amber / clear glass bottles, sample labels and elastic bands, along with a laminated Quick Guide – Transformer Oil Sampling and clips to secure the lid before return transportation.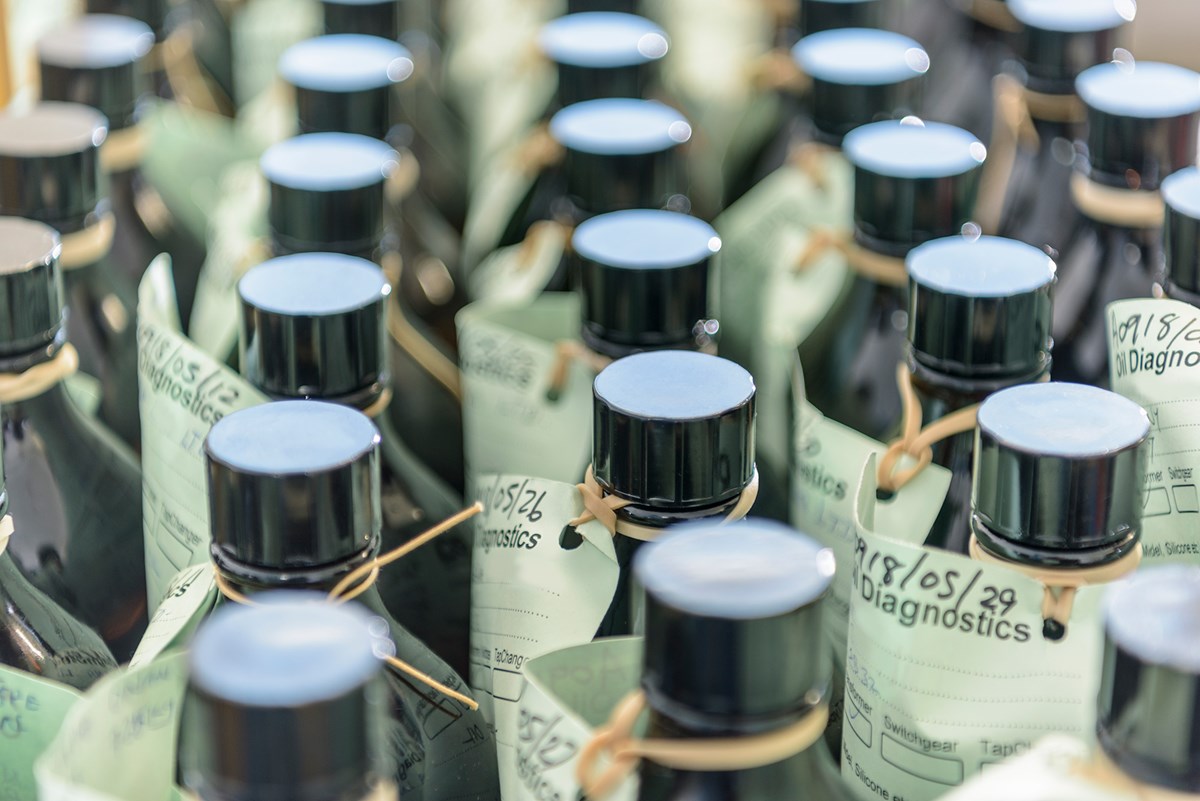 All crates should be returned full of bottles to ensure safe transportation, empty bottles should be returned with the samples if a full crate of samples is not required.
No other packaging is required and the crates are ready to be brought back with our Technical Engineers or shipped / transported either by a designated courier, drop off directly at EA Technology's Oil Diagnostic Facility or collected by EA Technology by contacting the lab on the lab Hotline number detailed on every crate and sample label.
Simply take the samples from the oil filled assets, fill in a sample label with asset information and attach to the bottle, place the bottle in the crate, close the lid and secure with the clips provided and then arrange delivery / collection as required.
Crates are dispatched on award of contract and can be stored on site ready for sampling to commence, this usually takes around 24 hours so allow time for crates to be delivered to site before planning in your sampling program. Crates can be sent in advance and kept on site or stored in Engineers vans for ease of sampling and return.
Individual sampling tubes containing 1 bottle and label can be provided for one off sampling. These should be returned in larger boxes padded with extra bubble wrap for added safety.
Download our Quick Guide to Transformer Oil Sampling below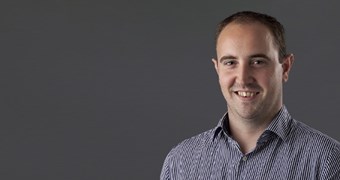 Jonathan Lewin
Head of Analytical – EA Technology

Get in touch
Thank you for your interest in EA Technology. You can request information or a free callback by clicking the link below. One of our experts will be in touch with you shortly.
Enquire Now
---