Astute Switchgear Monitoring Service
The service we are offering provides 24/7 Partial Discharge (PD) monitoring of 

customers assets and we inform and advise them in a timely manner of any 

significant changes in PD that may result in failure or damage to the equipment.

​
Prevent catastrophic failure resulting in downtime

​

Helps make informed maintenance timing decisions

​

Lets the clients focus on their primary function

​

Supports investment decisions and timing

​

Maximises asset availability and keeps the business going
Benefits of continuous monitoring 
ASTUTE - what this means for you
​We need to ensure that all systems are installed and configured correctly and consistently. Once they are installed, the analysis needs to be consistent and reliable for our customers.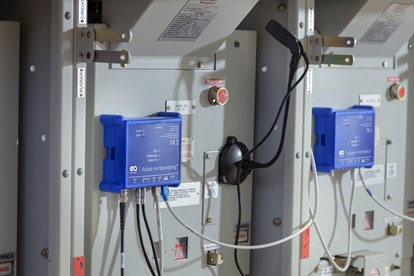 Follow standard procedures for planning the system

​

Follow standard procedures for installing sensors

​

Commission the system correctly

​

Analysis the data to the latest analysis guidelines or ask for help

​

Contact the customer in a timely manor with World leading advice and guidance
​Switchgear monitoring -Astute Monitor
Non-Intrusive

​

No shutdown require

d to install equipment

​

TEV sensing through nodes and external sensors

​

Magnetic base / Aerial

​

2 – Ultrasonic sensors

​

Cable PD sensor using an RFCT

​

External Temperature and Humidity Sensor

​

Standalone 3G/4G communications link

​

No cyber security risk to corporate network 

​

Get in touch
Thank you for your interest in EA Technology. You can request information or a free callback by clicking the link below. One of our experts will be in touch with you shortly.
Enquire Now
---