CONSAC Cable Replacement Strategy
---
27 October 2023

Karen Platt
Projects
Client's Needs:
CONSAC cables are paper insulated power cables with aluminium sheathing. They were traditionally installed across LV electricity networks in the UK and elsewhere during the 1970s and 1980s and can develop faults due to moisture ingress, corrosion, degradation or installation error.
Our client approached us to help steer their replacement of these cables according to asset health, and other strategic planning imperatives, highlighting any cables that could potentially fail, in order to reduce the risk of power problems.
Our Approach:
EA Technology recommended installing our VisNet Hub technology to monitor a sample of substations where CONSAC cables are known to be installed. The data collected by the VisNet Hubs can, in the first instance be used to spot imminent asset failure, and help pinpoint the failure location.
Once 12-months data has been collected, a more accurate health index can be compiled of the circuits being monitored. This health index will then be used, in conjunction with information from the customer about their wider priorities and replacement strategy to help plan cable replacements.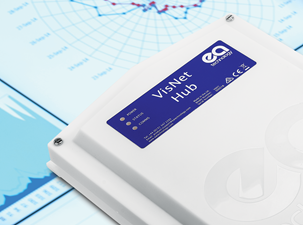 Benefits:
The advantages of this approach are that, in the short term the VisNet Hub monitoring system will be able to provide our client with notifications if the system has reason to determine from the data collected that a cable is likely to develop a fault imminently. This means that the company has the foresight to be able to replace it before it fails, preventing customers going off-supply while reducing the extra expense of emergency work.
In the longer term this allows the CONSAC cables to be replaced by more reliable assets in a planned and strategic fashion reducing planned outages, expense and disruption to customers while taking account of the health of the existing cables, allowing prioritisation of those that are potentially more likely to be less reliable.