Reliability Threat Assessment using Target
---
08 March 2023

David Mills
Projects
Reliability Threat Assessment using Target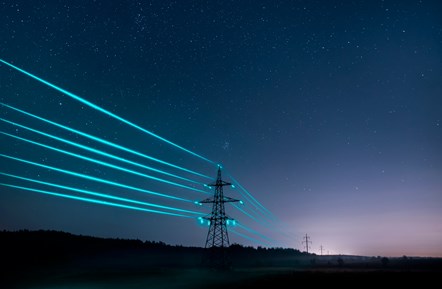 Client need
National Grid owns and operates the electricity distribution network across the East Midlands, West Midlands, South West and South Wales. Following a recent review, National Grid Electricity Distribution decided to improve the reliability of its prediction methods for identifying feeders with the most faults, and accurately predicting an individual circuit's failure rate. They are therefore looking to pursue an improved reliability assessment method to develop better models of the failure rates of individual components, and combine these failure rates with network models.
Our approach
EA Technology's Target Model® is the result of a PhD research programme and is a powerful simulation tool combining network connectivity data with asset reliability forecasts. It enables a network operator to determine the underlying criticality of individual assets in maintaining supply reliability by simulating the equivalent of hundreds of thousands of years of system operation in a relatively short time. The technique is particularly suitable for highly reliable or meshed networks as it quickly reveals and quantifies underlying system strengths and weaknesses, enabling improved targeting, quantification and prioritisation of future expenditure.
This project involved a demonstration of the Target Model effectiveness against a set of performance metrics for a specific subsection of data. This analysis will be carried out for 10 circuits and a series of reliability cases.
Benefits
This output of this analysis aims to provide National Grid with an improved capability to identify which assets may have a detrimental effect on system security as their reliability decreases. This is based on typical ageing rates and attempts to forecast when this situation is likely to arise. This will enable National Grid to quantify the probable level and timing of future refurbishment or replacement activity that will be required to maintain or improve the reliability of the High Voltage (HV) system.
The outcome of this project will demonstrate the value of carrying out asset specific reliability assessment and enable the distribution network to be better informed about cost-effective ways of ensuring fewer Customer Interruptions (CI) and Customer Minutes Lost (CML).
Why this is relevant to your project
Growing demand for electricity as a result of decarbonisation coupled with new environmental conditions associated with climate change means the need for a reliable and resilient electricity system is growing.  Our analysis and expertise helps network owners:
Forecast how the reliability of their system will change
Identify where to invest to minimise customer supply disruption
Understand which customers are most at risk and options to improve supply quality
Testimonials:
Felix Peterken, National Grid Electricity Distribution innovation engineer says "I'm excited to see what the Target model can provide. As we transition to a net-zero energy system, reliance on electricity will increase, and so will the consequences of a power cut. We are always pursuing ways to improve our network resilience, and the Target model could be an answer. If we can have a better idea of which sections of the network put the most customers at risk, we can proactively maintain or upgrade before a fault occurs. The consultants at EA Technology have been great at taking our network information and building a model in Target, and giving advice as to how to shape the trial for the most accurate results."
David Mills, Head of Net Zero Transition for EA Technology says, "This project provides an excellent demonstration of bringing together multiple datasets to provide distribution networks with the most cost-effective areas for network intervention. This ensures we will have access to the reliable and resilient electricity supply we need in a zero carbon future."