Rural Electrification 2.0
---
08 March 2023

Hannah Evans
Projects
Rural Electrification 2.0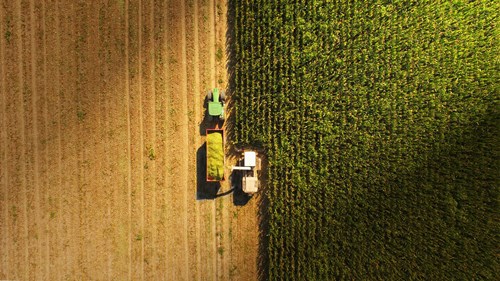 The ease of agricultural and rural transition to Net Zero will be influenced by how easily rural businesses can reconcile business, operational and technology constraints. Opportunities to increase the scope for compromise between these factors, will increase the rate at which agricultural decarbonisation can occur. The scope for compromise might be increased through: 
Better understanding and deployment of agricultural electricity flexibility

Improved network planning assumptions for rural and agricultural daily and seasonal load cycles

 

Novel ways to increase rural reliability

 

Identifying opportunities to engineer reduction in connection or capacity network costs through novel uses of technology features

 
Distribution networks can support the agricultural transition by developing a deeper understanding of these items and codifying them into effective business as usual practices. 
Client need
Northern Powergrid is our client for this project. Northern Powergrid is the electricity  Distribution Network Operator (DNO), responsible for the network that delivers power to  8 million customers across 3.9 million homes and businesses in the North East, Yorkshire and northern Lincolnshire.  
We are working with The University of Leeds on this project to utilise its agricultural and rural knowledge. This project's purpose is to determine what risks and opportunities the decarbonisation of rural communities/businesses and the agricultural sector will present to the network. Furthermore, Northern Powergrid wishes to understand how this decarbonisation growth will manifest across a wide geographic area to inform investment and policy decisions at a network-wide level, instead of focussing upon the dynamics at an individual farm level. 
Our approach
As we look to create new business pathways for our stakeholders, Northern Powergrid is exploring various technologies and their practical implementation. We are also assessing the financial implications of these potential plans as part of applicable regional development goals. 
The University of Leeds will engage with rural and agricultural stakeholders to understand their existing business models and how these may evolve to achieve decarbonisation objectivesThis includes reviews of existing and emerging technologies, their potential for rural communities and existing barriers that prevent their uptake.
Utilising this industry wide research, EA Technology will create network models to test a range of scenarios, analysing the impact of different levels of electrification of rural business on the network. These scenarios will be developed based on viable business and operational models in a range of rural and agricultural sectors. The reporting will create potential business pathways that will consider the impact of available and speculative future technologies, their practical implementation and the financial feasibility of the business plans.  
The objective of this Project is to understand challenges the agriculture sector and other rural industries will face while reducing their emissions and offer possible pathways to achieving their commitments. This project is key to understanding the limits of electrification in rural environments and providing alternative, low emission options that will be feasible to implement.
This project will provide suggestions to Northern Powergrid on actions that can be taken to enable a faster method of decarbonisation at lower overall cost to society via both policy and network investment decisions. These pathways must also be attractive to Northern Powergrid's customers to ensure a fair transition to net zero. 
Benefits
The successful delivery of this project benefits from The University of Leeds expert knowledge and ongoing research in the agricultural sector combined with EA Technology's expertise of working with electricity networks. This ensures that the project accurately reflects the potential benefits and barriers for the rural sector whilst also taking into consideration existing and emerging challenges facing electricity networks as they transition to support increased electrification as part of a net zero carbon future. 
We anticipate the benefits from this project's outputs are that the agricultural and rural areas we are working with will have a clearer understanding of the technologies available to them. By involving them in the early stages of the project, the pathways developed will enable a collaborative approach between the agricultural industry and Northern Powergrid to reaching Net Zero. 
Want to get Involved?

 
If you belong to a rural community or the agricultural sector please get in contact with us; our team of experts will help ensure your organisation's sustainability objectives are achievable! Please click here: Contact Us | EA Technology.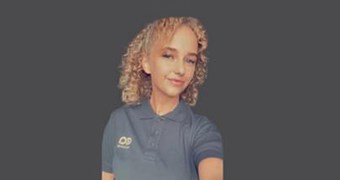 Hannah Evans
Project Manager
"All industrial sectors are facing the challenge of reducing their emissions to reach the Government's Net Zero by 2050 target which includes the agricultural sector. Rural areas are often poorly served by electricity networks, due to the high cost of reinforcing networks in combination the low volume of end customers they would serve. "
Hannah,
Project Manager
Our client
Our partner