Online Cable Condition Assessment (CDC)
Online Cable Testing System Identifies and reports Partial Discharge (PD) activity in Live Cables
Being able to test HV/MV cables without taking them out of service avoids disruption to your business, whilst delivering valuable insights into the condition of these key assets. Our skilled staff collect condition information on-site quickly and easily using our Cable Data Collector simply by attaching split core High Frequency Current Transformers (HFCT) to the cable earths. Three core belted cable or single core cables can be accommodated, and data is captured in minutes.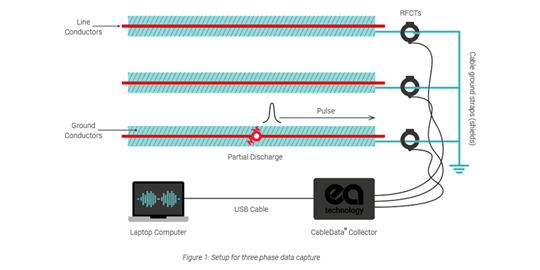 Three Phase Data Capture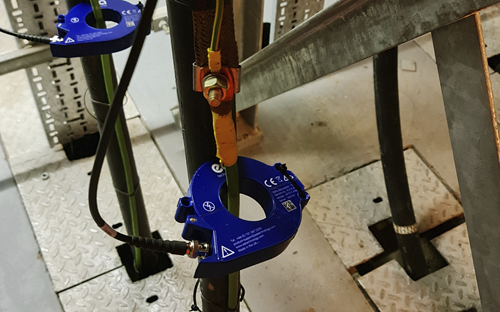 HFCT on Cable Earth
Once the condition data is safety collected and stored it is a simple task to transfer it to our analysis software, where our experts will review and analyse the results, producing a customised report for you containing recommendations for any follow up actions.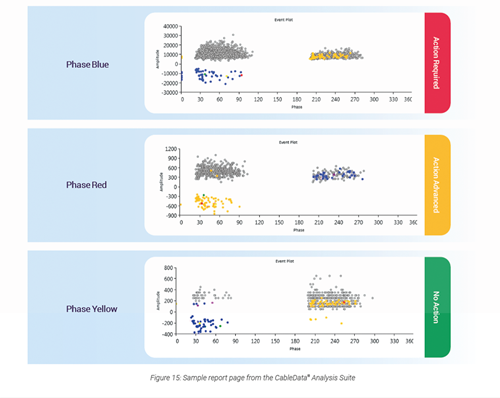 Reports with Results, Analysis and Recommendations
Benefits
Identifies cable defects before they fail
Does not require an outage
Quick, safe and non-destructive
Expert cable condition analysis & reports provided
Allows you to make informed decisions on remedial action or replacement
Features
Detects and measures PD activity in single and three phase cables
Works with most insulated cable types up to distances of several miles
Our staff can test many cables during a single visit.

Get in touch
Thank you for your interest in EA Technology. You can request information or a free callback by clicking the link below. One of our experts will be in touch with you shortly.
Enquire Now
---