EA Technology perform all stages of the earthing system design process; from taking soil measurements to confirmation tests once the system is installed.
1. Soil Resistivity
One of the most important influences on the performance of an earthing system is the resistivity of the soil. The most widespread technique for measuring soil resistivity employs the Wenner method of interpretation. The test uses a four terminal instrument and involves four short probes driven into the ground, spaced equally part. CDEGS computer modelling software is used to create an electrically equivalent soil model of the site to use in the design process.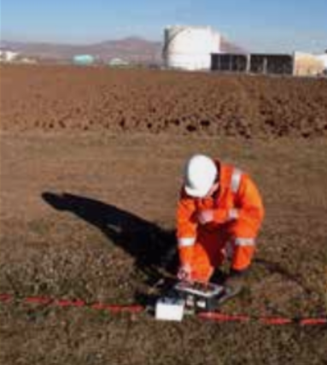 2. Simulations
Earthing designs are created with values of fault current being prescribed so that the calculation of the actual potentials that will be experienced can be forecasted. Graphical plots of touch and step potentials are produced and allow direct comparison with limits stated in current standards. An iterative design process produces bespoke system designs that are the most cost-effective and safe in fault situations.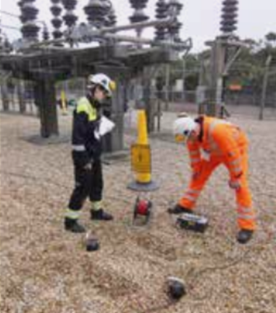 3. Confirmation
Our service includes confirmation tests once the designed earthing system has been installed. This ensures that the new system's performance meets values predicted during the modelling and design and produces a baseline for periodic monitoring of the system in the future.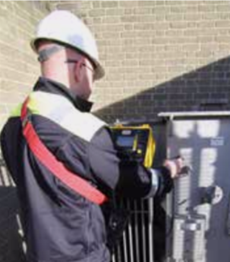 Get in touch
Thank you for your interest in EA Technology. You can request information or a free callback by clicking the link below. One of our experts will be in touch with you shortly.
Enquire Now
---