Power Forensics™ investigates power asset ageing, failure, incidents and fires; our expertise, experience, techniques and facilities can help you find out why your assets have failed, how they have failed and what you can do to prevent future failures.
We can also investigate and assess apparently healthy, ageing, suspect or degrading equipment and help you manage the assets to extend their safe service lives. We are an independent company and provide impartial advice.
Areas of operation
Power Forensics™ cover all industry sectors from transmission and distribution to low voltage controls; We carry out investigations, principally with electrical and mechanical aspects, in a wide variety of areas including;
Overhead line (OHL) conductor condition and remaining life assessment
Examination of failed OHL fittings
Testing of OHL conductors to specification
Transformer failure investigation
Switchgear failure investigation
High and medium Voltage polymeric and paper-lead Cable Quality Assessment
Assessment of cable boxes
Investigation of failed cables, joints and terminations
Elemental Analysis of materials and samples for condition assessment and failure analysis, such as tower paint, extraneous materials and deposits and fractured components
On-site and laboratory operations
Our team of experts will perform on-the-scene investigations where appropriate to gather evidence that may be lost in recovery and transportation; our advanced laboratory facilities are equipped for disassembly and strip-down of equipment, as well as electrical and mechanical testing.
Test facilities
The materials testing facility enables EA Technology to examine, test and analyse a wide range of assets and material types. Our experts are experienced in the variety of materials encountered during forensic examinations of the electrical plant.  Specifically, we have equipment that facilitates:
Electrical testing

high voltage withstand
partial discharge detection (direct connection, TEV and ultrasonic)
long term testing
high current testing
dielectric testing

Functional testing
Visual microscopic examination
Non-destructive testing
Scanning Electron Microscopy and energy dispersive x-ray analysis
Mechanical testing including

Vickers hardness
Tensile and compressive testing
Surface roughness assessment

Metallographic examination
Chemical analysis
Environmental performance assessment
Moisture analysis
Testing under simulated service conditions
This specialist equipment enables us to provide an extensive range of techniques for establishing the causes of failure.
Benefits
Power Forensics™ objective is to determine the root cause of a failure and recommend to the asset manager the best solutions to prevent similar failures in the future.  We also assess the condition of a range of electrical assets, including devising appropriate tests where these are not already specified.
Learn why assets have failed or caused incidents
Establish responsibility for claims and reparations
Prevent future incidents
Improve safety, operating procedures, maintenance practices, reliability and design
Support asset managers in risk analysis and cost-effective decision making
Manage and extend the life of in-service assets
We are independent of manufacturing interests and of asset owners and operators so we provide impartial reports and advice.
We provide high-quality reports including conclusions and detailed recommendations, and asset management advice backed up by 50+ years of experience in the industry.
Just a blackened mess?
A challenging aspect of electrical failures is that the energy liberated can destroy direct evidence of the root cause of the failure; our team has wide experience in the possible mechanisms of failure and in interpreting the remaining evidence to arrive at reliable conclusions. We are also skilled at interpreting the relevance of background information such as the performance of comparable equipment and service history.
We hope you don't experience the kind of failures and incidents that we can help with, but when you do, we're ready.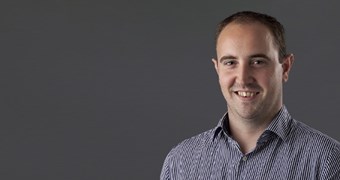 Jonathan Lewin
Head of Analytical – EA Technology

Get in touch
Thank you for your interest in EA Technology. You can request information or a free callback by clicking the link below. One of our experts will be in touch with you shortly.
Enquire Now
---