Cable Rating Service: CRATER
Calculation of thermal ratings for complex cable circuit installations.
CRATER (Cable Rater) is a sophisticated Cable Ratings tool which enables current ratings of a wide range of thermally interdependent circuits to be calculated. CRATER was designed and developed by EA Technology with the support of the GB Distribution Network Operators (DNOs). It is the approved cable rating tool of the GB DNOs and it's evolution continues to date.
EA Technology provides an independent thermal Cable Rating calculation service, using CRATER, to a multitude of customers, ranging from cable network designers to cable network service providers, throughout the UK and overseas. Having the thermal rating of cables circuits calculated using CRATER provides reassurance and acceptance for any work undertaken which may be integrated into cable network systems, especially those owned and operated by GB DNOs.
Benefits
CRATER ratings are used daily by the GB DNOs: they have also been used to inform GB DNO cable policy.
CRATER has a diverse range of unique cable rating capabilities, providing extremely accurate results for a wide range of specialist cable circuit applications and cable network design requirements.
CRATER can be applied to both simple and complex cable system designs to evaluate and provide technical solutions.
Highly flexible solutions developed using CRATER may attract less scrutiny than those designed using manual cable rating methods.
Full compliance with GB DNO practice, conforming to:

IEC Standards: 60287-1-1; 60287-2-1; 60287-3-3; 60853-1; 60853-2; 60853-3; 60949;
Cigré TB 272; Electra 28; Electra 143 &144; Electra 128;
ENA ER P17.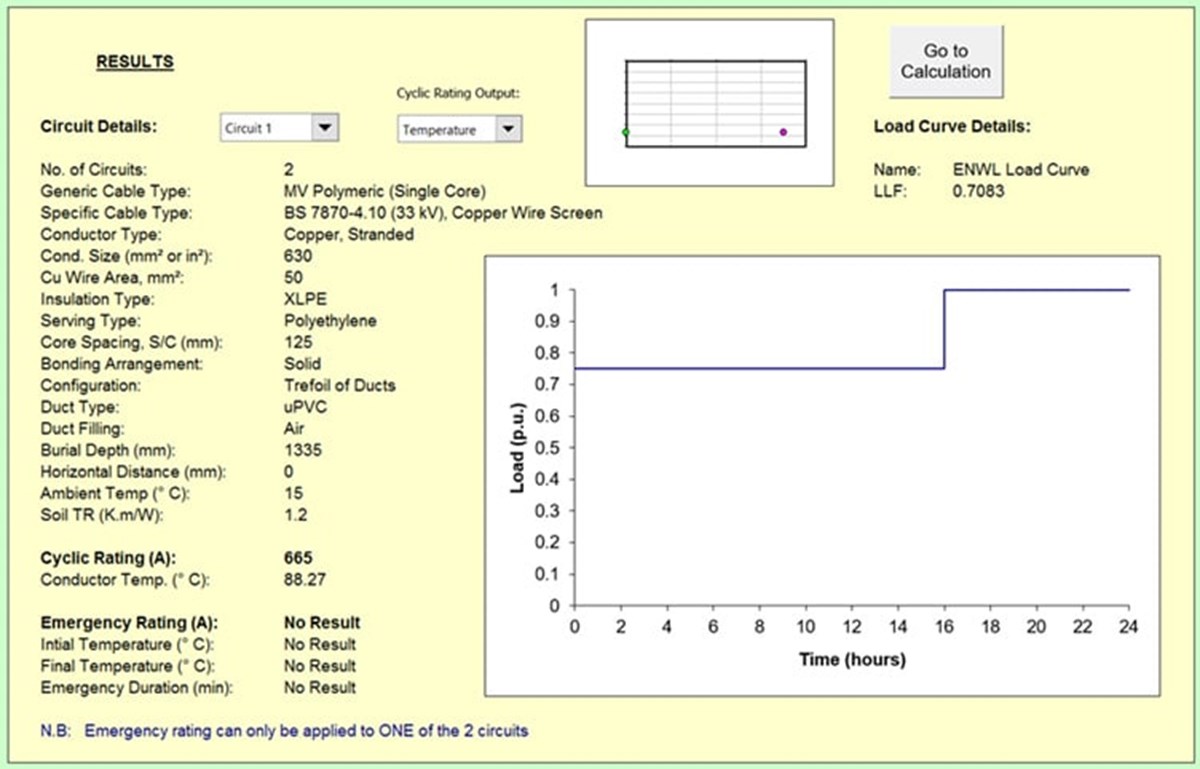 Features
Includes all LV through to EHV (400kV) single and 3–core cable types currently used by the GB DNOs; Polymeric Cables Paper Cables, Oil-filled Cables and Gas Pressure Cables; totalling over 1100 cables.
Single and grouped cable circuits can consist of different cable types; conductor size; various cable and duct configurations, with user defined duct sizes and types; wet & dry soil conditions; thermal backfill; open air; laid direct; in tunnels. Each circuit can also be assigned a different load curve.
Crossing cables, cables laid close to external heat sources, submarine cables.
Maximum conductor temperatures, short term rating and emergency rating capabilities.
Mixed circuits, thermally interdependent circuits, differing load curves, dynamic ratings can all be calculated.
Allows limited time rating (distribution rating) calculations to be carried out on groups of dissimilarly loaded circuits.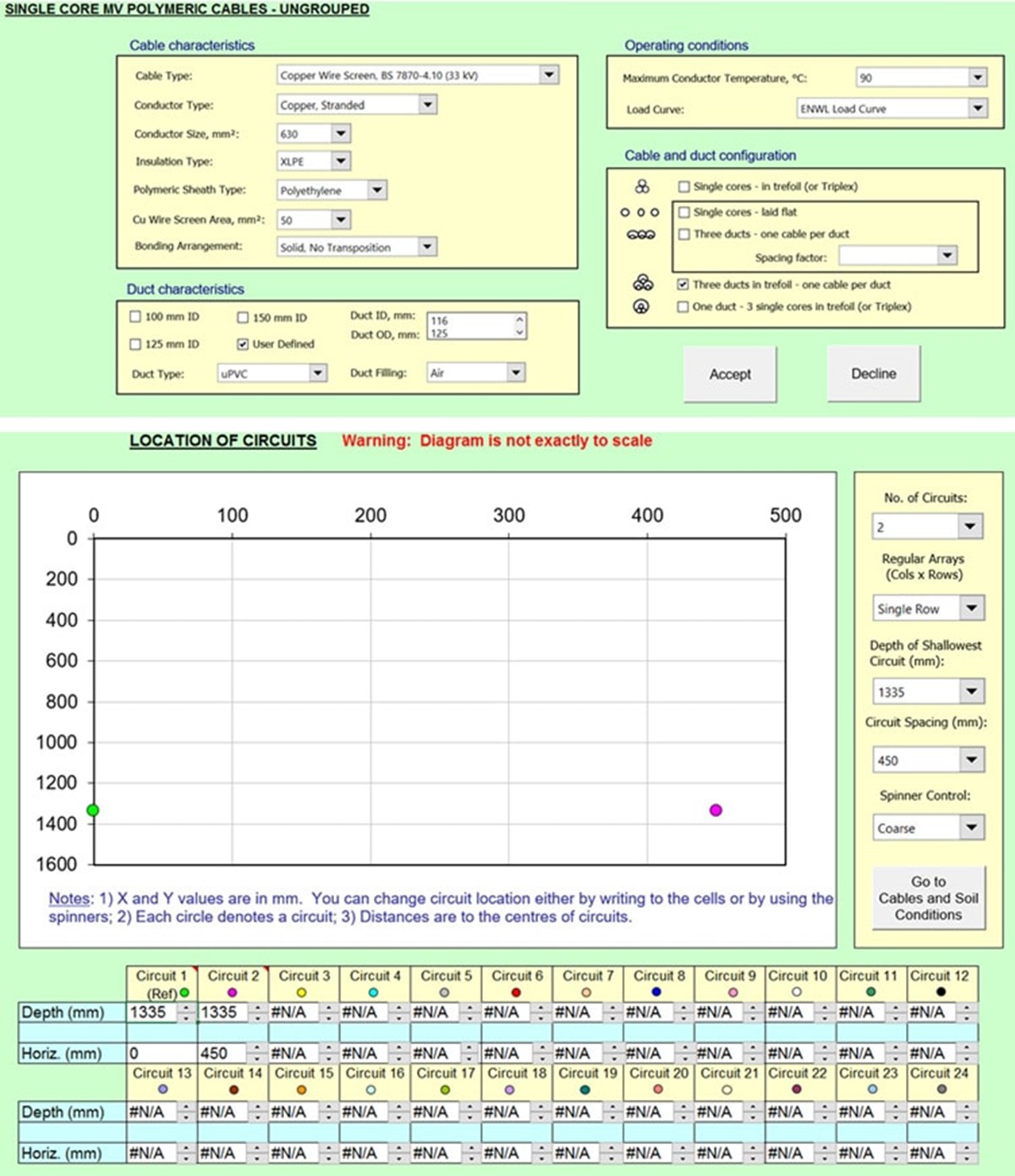 Get in touch
Thank you for your interest in EA Technology. You can request information or a free callback by clicking the link below. One of our experts will be in touch with you shortly.
Enquire Now
---